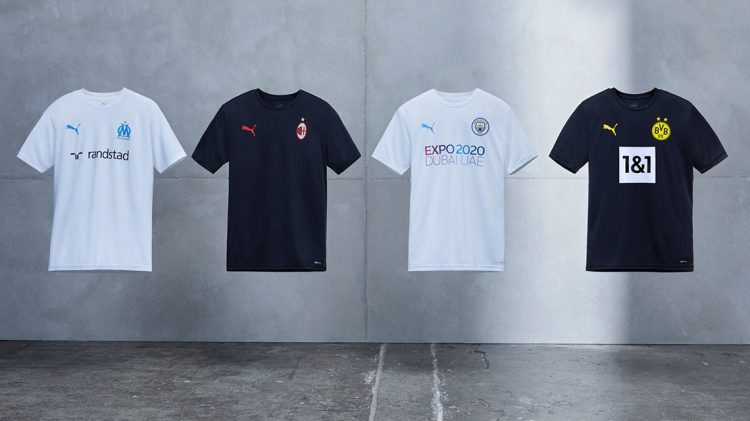 BY BEING MORE CIRCULAR
WE CAN BE FOREVER BETTER
RE:FIBRE takes over Manchester City Square
May 9, 2023
RE:FIBRE takes over Manchester City Square
May 9, 2023
RE:FIBRE is PUMA's program to transform textile waste and other used materials into new textiles. What started as a pilot with the name RE:JERSEY in 2022 has grown into RE:FIBRE and will continue to expand in 2023. Read on and see our PUMA Team Manchester City supporting RE:FIBRE before their home game vs. Leeds on the last weekend.
Last Year, we piloted an innovative production process to use polyester from existing football jerseys to produce new ones, which were then worn and tested on pitch by PUMA Teams. Now we decided to expand the project and increase the production of RE:FIBRE garments! But for that, we need to collect more polyester waste…
Teaming up to be forever better
Our PUMA Teams Machester City, Borussia Dortmund, AC Milan and Olympique de Marseille remain trusted partners of our RE:FIBRE initiative! Not only are their fan shops participating as take back points, but Manchester City celebrated our RE:FIBRE campaign with a match day takeover prior to their home game against Leeds United👕!
City legends Joleon Lescott and Shaun Wright-Phillips served as hosts and encouraged fans to donate their old garments to support our RE:FIBRE project.
And the fan turnout was incredible, the queue to donate clothes and meet Joleon and Shaun was huge for the entire event! The number of donations from fans far exceeded any of our expectations, and the bins were overflowing. There were parents and kids queuing up with huge bin bags waiting to donate from midday! All in all, the activity was a great success and showed, how easy it is to contribute to a better future.
But why all this?
With RE:FIBRE, we focus on textile waste as the primary source of material, which is broken down on to create new textiles. The recycled material is just as good as new and can be used for recycling again and again – making RE:FIBRE a promising and more sustainable long-term solution for recycling polyester textile waste. All our RE:FIBRE garments are made of at least 95% of recycled textile waste and other used materials made of polyester.
Together we can all make a difference!
To expand the production of RE:FIBRE polyester even further, we invite everybody to contribute. How you can play your part you ask? Easy!
Find your closest take back points on the map.
Bring your old garments by to be recycled.
Over time, we will add more and more take back points on the map.
Where you find our take back bins 🗑️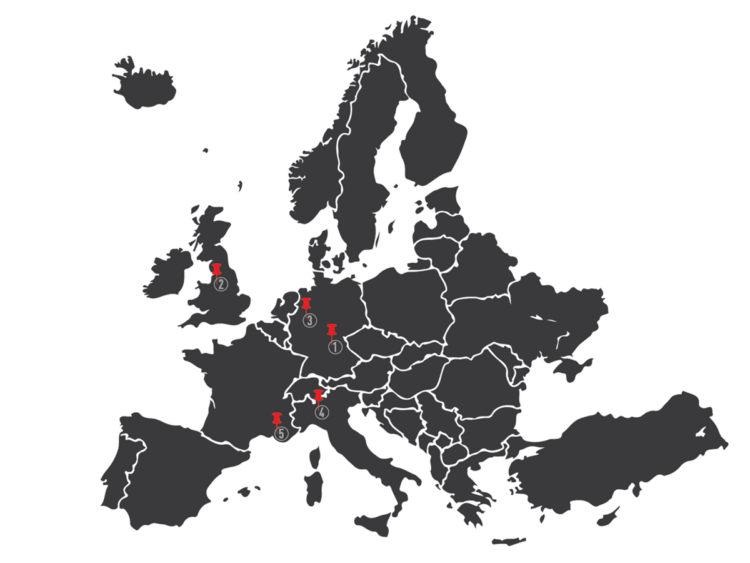 We keep trying to scale up what works for our RE:FIBRE project and strive to include more and more partners to be part of this circular journey 👕.
Stay tuned and check our progress on about.puma.com.