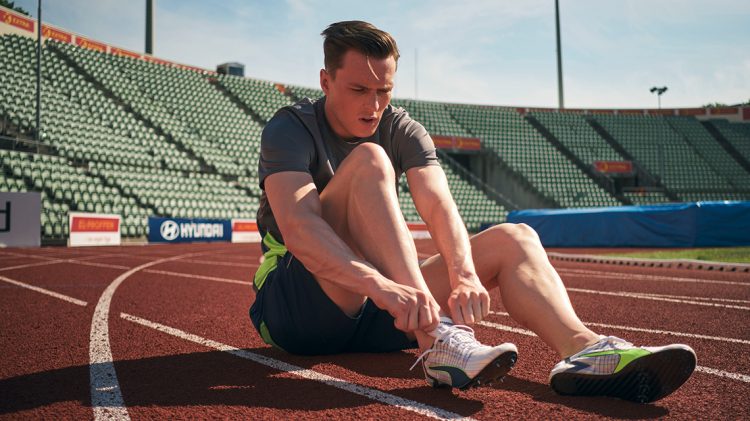 STRONG SALES GROWTH
IN THIRD QUARTER
PUMA's strong brand momentum continues in third quarter
October 27, 2021
PUMA's strong brand momentum continues in third quarter
October 27, 2021
PUMA's strong brand momentum continued in the third quarter, and we
grew our sales by 20%

compared to last year. Before interest and taxes, our

earnings (EBIT) increased to 228.9 million euros

in the

July-September period

, up from

189.5 million euros in the third quarter of 2020

.
The Americas reported the highest growth, with a strong performance in both North and Latin America, followed by EMEA, where we saw high demand in Europe and emerging markets such as Russia, Turkey and South Africa. Despite a difficult market environment in Greater China and lockdowns in countries such as Japan and Australia, Asia/Pacific grew sales compared to third quarter of 2020. All product divisions, Footwear, Apparel and Accessories grew by double digits.
Demand for our products was high, our teams worked very hard to deliver as much product as possible and we continued to be as flexible and service-minded for our partners as we could be. We foresee the high demand for our products to continue, but we also see supply constraints continue to be a problem for the rest of the year.
Such constraints include the longer-than-expected lockdown in Vietnam as well as port congestion and container shortages, which result in delays for the whole industry and which are having a negative impact on PUMA's product supply in the short-term.
We will continue to maneuver through the operational problems as well as possible, but we will also continue to invest in our brand, products and infrastructure for the mid and long term. The outlook for our industry in general and for PUMA in particular is in my opinion very positive.
Because of the strong results of the third quarter and the first nine months of 2021, we expect 2021 sales to increase by at least 25% and (EBIT) to come in between 450 and 500 million euros.