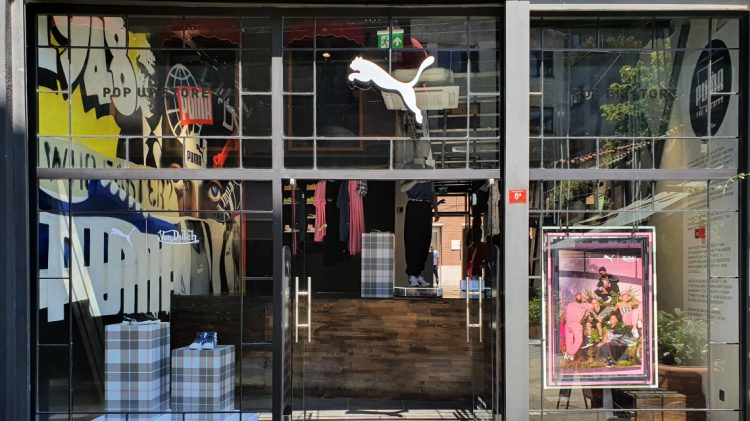 POP-UP
PLAYGROUND
STORE
PUMA's Playground Pop-Up Store in Karaköy Istanbul
August 4, 2021
PUMA's Playground Pop-Up Store in Karaköy Istanbul
August 4, 2021
Istanbul's Karaköy neighbourhood is the perfect location for PUMA's latest pop-up store. The concept combines PUMA heritage and urban flair with exhibits from our PUMA Archive, contemporary graffiti from local artists and the latest PUMA fashion collections. Find out more and make sure to drop by when you are around. The exhibition will last one year and exhibits will change on a quarterly basis.
Karaköy district in Istanbul is a happening harbor-side area where funky cafes and late-night cocktail bars mix with traditional neighborhood bakeries. Ottoman-era buildings splashed with street art meet boutiques of young fashion designers.
We asked Melis Teler (Team Head Commercial Marketing at PUMA) about the idea behind the store and about what makes it so special.
What is the concept idea?
Melis: The idea was to create an upcycled store with second hand furniture from closed stores whilst keeping the spirit of the artistic community of Karaköy. Hence we started working with local artists to create a truly unique concept, whilst keeping our sustainability goals of zero waste with the upcycled furniture. The look and feel of the store had to match both PUMA and fit the community of the area at the same time. The result: A store that became a community hub that is environmentally aware and supports local artists at the same time.
Main
Enterance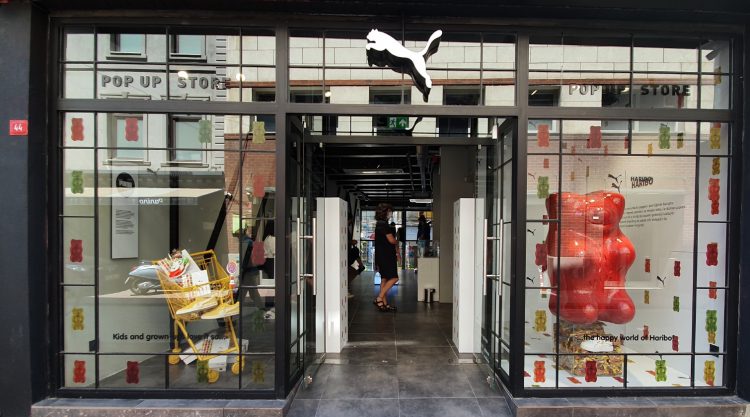 The exhibition opened on the same day as the store and is located on the ground floor of our Playground store. It will be updated quarterly by the PUMA Archive team in order to keep the store fresh and consumers exited for new exhibits.
What PUMA Archive exhibits are shown?
Melis: We agreed to create a yearly agenda of what to show to the consumers. We are presenting running shoes from the year of 1948 to 2000 at the moment in the store. Customers can visit and see the shoes worn by Usain Bolt or Heinz Fütterer in the store right now. As per our agenda , we will show shoes from our innovation department such as the Formstrip Roma or RS starting October'21. Three months later, the visitors will find lifestyle shoes like the Oslo or Suede and around June'22 we will present football boots like the SPA King or Okocha Cellerat.
PUMA Archive
Entrance Area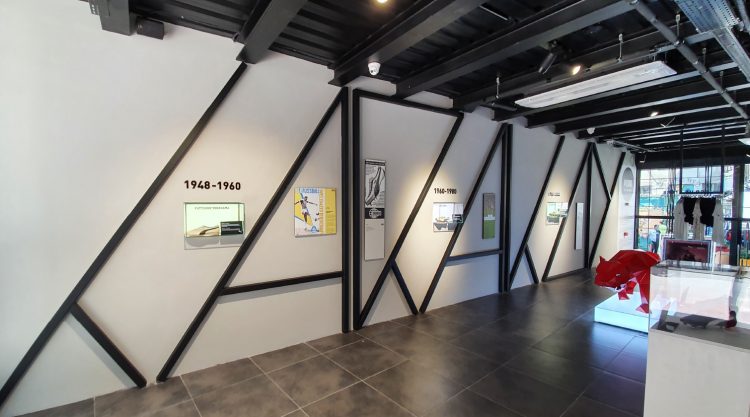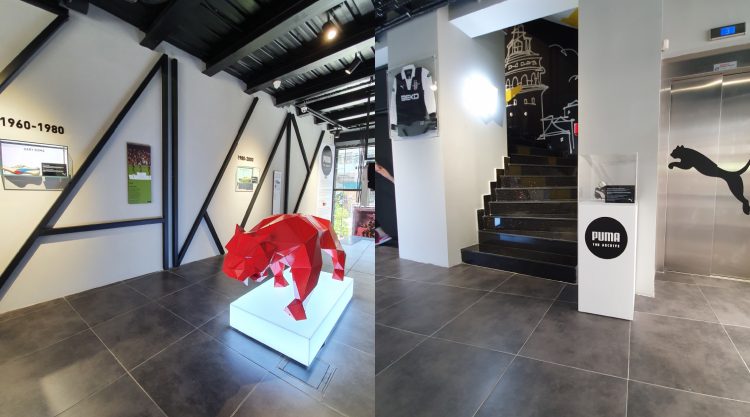 Where is the store exactly located?
Melis: The store is located in a very vibrant and hip part of Istanbul with many independent coffee shops, bars, restaurants, but also many historical sights such as Galata Tower. The neighborhood features many art galleries, the Istanbul Museum of Modern Art and many small independent retailers. It is not a typical retail location, which makes this project even more exciting and special.
What is the feedback from our consumers so far?
Melis: Consumers absolutely love the concept, especially the Archive/Exhibition on the ground floor and the graffiti made by local artists. It is an eye catcher.
Women´s area, graffiti,
lounge area & fitting rooms