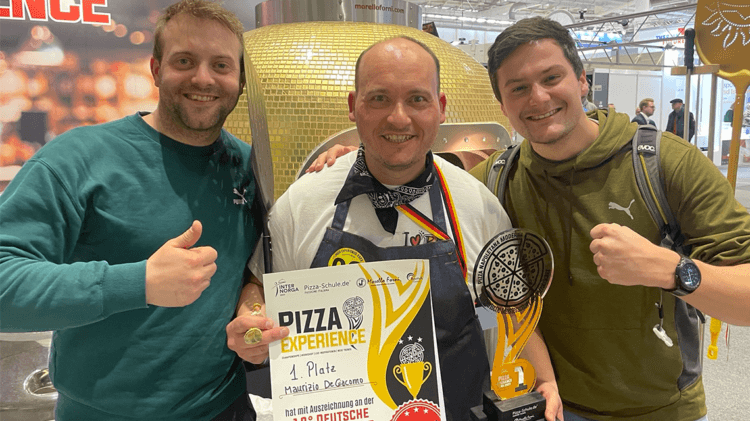 The Best Pizza
Maker in Germany
PUMA's own Maurizio de Giacomo Crowned the Best Pizza Maker in Germany
March 16, 2023
PUMA's own Maurizio de Giacomo Crowned the Best Pizza Maker in Germany
March 16, 2023
Have you ever tried the pizza in our HQ's canteen? Well now you must!
Our pizza chef Maurizio de Giacomo competed amongst the best pizza bakers in Germany earlier this week, and was crowned the winner!

His take on pizza Napoletana Moderna – a simple tomato, mozzarella pizza – led him to victory. But it doesn't stop there – he then qualified for and competed in the European competition, and won third place! This means we have the best pizza maker in Germany at our PUMA HQ. 🍕

The German championship took place in Hamburg, Germany at the Internorga; a trade fair for Gastronomy and the Hotel Industry.

Made with love, Maurizio's pizza won the judges over. The 28 participants of the competition each had 15 minutes to create their pizza from one of two options: Napoletana Moderna or a pizza Classica Gourmet. Maurizio's variation of the Napoletana Moderna was perfect down to its look, the temperature it was cooked at and of course its taste. "First of all, how the pizza baker introduces the pizza. To see how much love he put into it. Then they look at the appearance, they look at the edges, whether the temperature of the oven was right, the taste. It is important that the ingredients harmonise," Maurizio told RTL.
Don't miss the chance to try the best pizza in Germany, right in our canteen! Huge congratulations to Mauro! 🎉