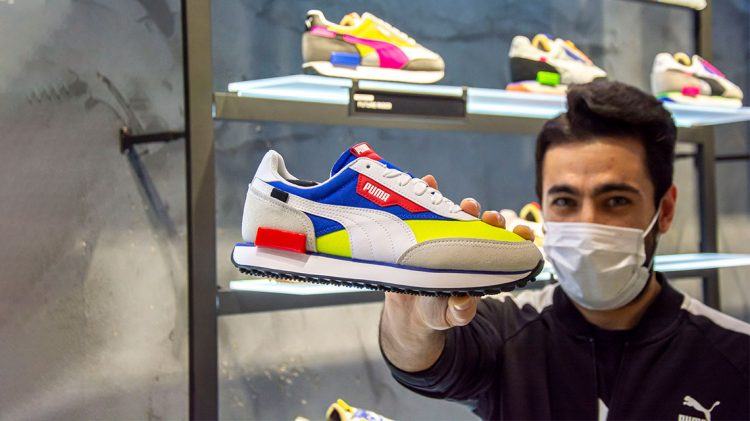 Twice the size
- double the fun
PUMA's all-new Flagship Store experience in Herzo
May 4, 2020
PUMA's all-new Flagship Store experience in Herzo
May 4, 2020
The deeply missed
PUMA Brand Store

at the headquarters in Herzogenaurach reopened after a two-month renovation period. During this break, the sales area almost

doubled to 640 square meters

 and some exciting 

new features

 were included.
The new store will showcase footwear, apparel and accessories for football, running, training, golf, motorsport, basketball, and on top the most recent PUMA lifestyle collections for adults and kids. Our CEO Bjørn Gulden and the Senior Management team in Herzogenaurach were among the first visitors to the store. Fouad Groß, General Manager Retail Europe, gave a quick tour and showed off some of the highlights .
We're glad to have converted our Brand Store in Herzo into a brand experience with real Flagship-character! Now we can display all our product categories under one roof while the virtual races in our F1 simulator will bring PUMA Motorsport back to its roots.
One of the highlights for all our customers, who are crazy about (Motor-)sports, is the Formula One Racing-simulator, which will test their driving skills during the shopping experience. Go, go, go!
The "PUMA x YOU"– counter, expected to open the upcoming weeks offers to individually personalize the newly purchased PUMA stuff. Customers can give footwear, apparel and accessories a personal touch. ​​​​​​​
But that is not all, the PUMA Outlet has also received a makeover and is now open.