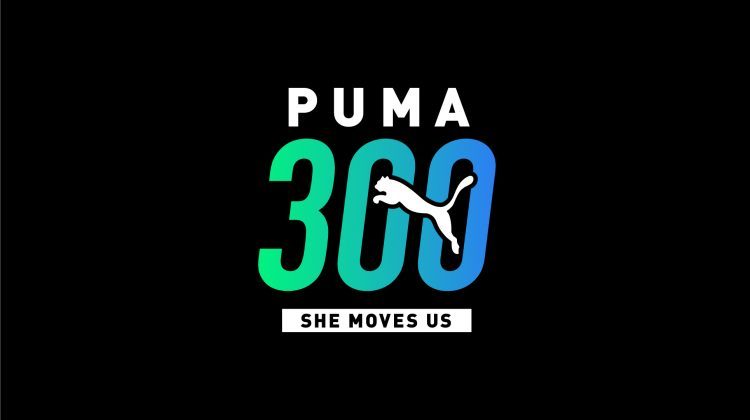 Get off your
Phone and Get
Moving
PUMA300: PUMA UK Collaborates with Sports and Culture Agency Cake for new Campaign
October 17, 2022
PUMA300: PUMA UK Collaborates with Sports and Culture Agency Cake for new Campaign
October 17, 2022
Did you know people scroll over

300m

on their phones a day? That's about 13 tennis courts. Yes, you heard that right! It is time to fight this narrative and think about how else we can spend this time. Cake have teamed up with PUMA UK to bring people away from their phones and immerse themselves in activity through the

PUMA300 campaign.
The campaign builds on PUMA's She Moves Us and invites people to take 300m of phone scrolling and turn it into something active. One of the most common ways to cure boredom is by picking up a phone and PUMA300 encourages people away from this habit for the benefit of both their physical and mental health. Only 10-15 minutes of movement boosts positive mood and wellbeing – and that is exactly what the campaign promotes! PUMA300 brings professional athletes and PUMA ambassadors together with real women to encourage them to scroll less and move more. These athletes and ambassadors show exactly how to spend time other than on your phones and make yourself feel good. See the video below for more!
"We really wanted to take this '300' and make it attainable, accessible and really put it into people's hands."
PUMA
Women
PUMA WOMEN
The PUMA300 campaign is not designed to promote solely sport, but any form of movement you can think of! These PUMA women tackle the 300 challenge in different ways based on their passions, from 300 push strokes to 300 seconds of the crab. But it doesn't stop there: PUMA's own employees are already getting involved in the challenge! UK Product Specialist Hannah Fryer and PUMA'S Retail Marketing Manager Kat Hill tackle their 300 movements through football and Powerhoop. Hannah looks to achieve 300 keepie-uppies, while Kat aims for 300 rotations of the hoop in one way and then the other. All you have to do is force yourself off of your phone and into movement – we know it can be hard but you won't regret it afterwards! Hannah recognises the importance of distancing yourself from your phone: "I think one of the greatest aspects of sport is that you have to put your phone down for an hour or two." From traditional sports to mindful movements, there is nothing you can't do with this 300. So, what's yours?
"The next time their thumb's hovering over that logo, we want people to choose movement instead! Whatever feels good to them; chasing an endorphin buzz or 300 steps in the fresh air."
BEHIND THE SCENES
To really engage the viewer in the entire creative process, one of Cake's creatives Mica Anthony stresses the importance of bringing the creative process into full circle and highlights how even steps during the workday are a form of movement and as a result, engages in the 300 campaign: "I wanted to portray the collaboration between the people involved in the shoot. It is a very special experience to witness how people connect whilst creating, and I wanted the viewer to experience this process."