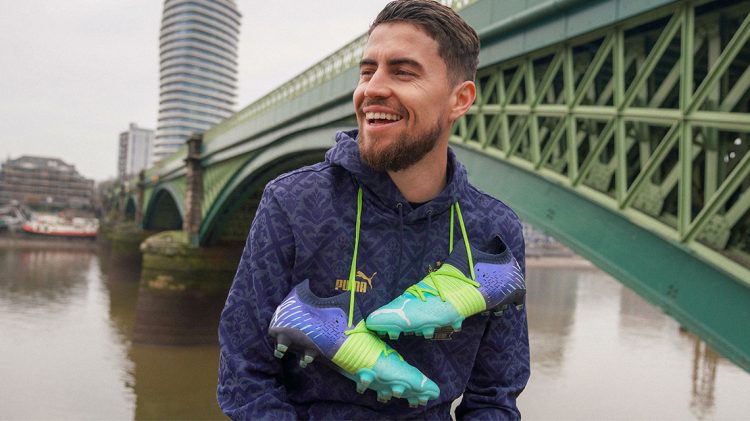 JUMPING
INTO THE
FAM
PUMA WELCOMES JORGINHO TO THE PUMA FAM
December 30, 2021
PUMA WELCOMES JORGINHO TO THE PUMA FAM
December 30, 2021
We are thrilled to welcome Jorginho to the PUMA Fam! The Italy and Chelsea midfield maestro is one of the new faces of our FUTURE Z line up. Jorginho has had an extraordinary year for both club and country. Following Chelsea's remarkable UEFA Champions LeagueÒ triumph in the Estádio do Dragão and Italy claiming the UEFA EURO 2021 Championship™ against England at Wembley stadium. He has received widespread acclaim as one of the best midfield players in the world. To celebrate his incredible accomplishments, he was awarded the 2021 UEFA Men's Player of the Year Award and finished in the top three of the 2021 Ballon d'Or rankings.
I am very happy in this moment to announce my new partnership with PUMA. It has been a crazy 12 months for me, and this marks an exciting new step in my career. I am following in the footsteps of some of the world's best players and I am very excited to continue my football journey with PUMA.
View this post on Instagram
Jorginho is at the top of his game. He is one of the most influential midfield players in world football, evident by the trophies he has won this year. He has achieved tremendous success on and off the pitch by winning numerous team and individual honors. We are very excited to add another world class player to the PUMA family and look forward to an exciting new partnership.