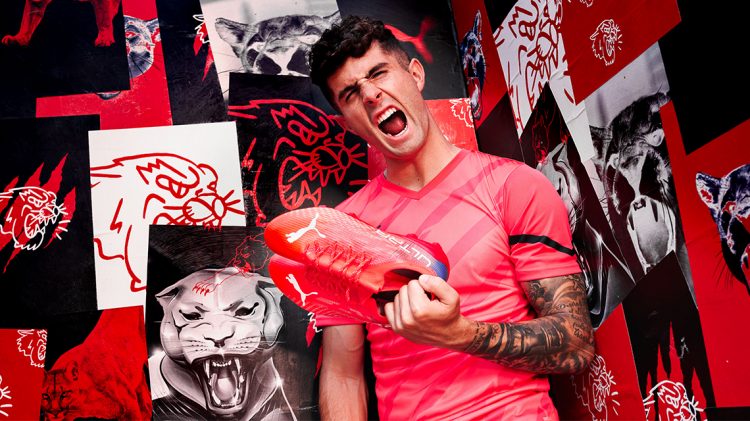 Captain
America
PUMA ANNOUNCES BLOCKBUSTER SIGNING OF CHRISTIAN PULISIC
August 9, 2021
PUMA ANNOUNCES BLOCKBUSTER SIGNING OF CHRISTIAN PULISIC
August 9, 2021
Today we have announced the major new signing of Chelsea and United States superstar Christian Pulisic. Regarded as one of the most exciting young talents in world football, Christian is the youngest ever USMNT captain and is the first American born winner of the UEFA Champions League following his transfer from Dortmund to Chelsea, a move that made him the most valuable U.S. player in history. He has the most goals and assists of any American player in the UCL and is the youngest ever American goalscorer in the tournament. We are excited to welcome Christian to the PUMA Family.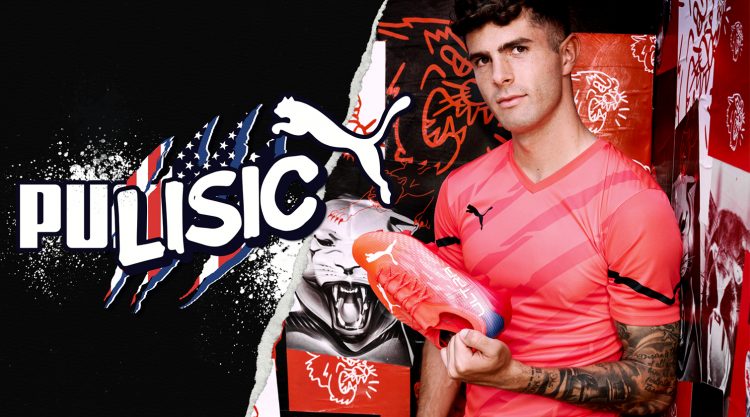 A great talent
The electrifying winger has trailblazed his path from Pennsylvania to Dortmund to London, breaking numerous records since his Bundesliga debut in 2016. Raised in Hershey, Pennsylvania Christian spent a year in England when he was seven years old, where he further fueled his passion and love for the game after joining Brackley Town's youth setup. It was there that he set himself the goal of becoming a professional player.
Both PUMA and Pulisic Pledge support Soccer Growth in the U.S.
Having achieved so much at such a young age, Christian has been a pioneer of the game in the U.S. and wants to inspire the next generation of young U.S. players. Leading into the 2026 World Cup™, Christian together with PUMA has made a commitment to grow the sport through various programs and opportunities for youth athletes in the U.S., including product donations for underserved youth, establish various camps and clinics, rehabilitating fields and more.
View this post on Instagram
Anyone who loves soccer, should be able to play. We have a platform in sports and if something is truly meaningful, you can really help to open people's eyes and make changes. What I love about PUMA is they share my passion and my goal to support youth soccer in America and to help the next generation to chase their dreams.
To celebrate the new partnership, we have teamed up with boot customizer Silni to produce a special pair of customized Pulisic ULTRA 1.3's, that Christian will debut in the Super Cup final on August 11th.