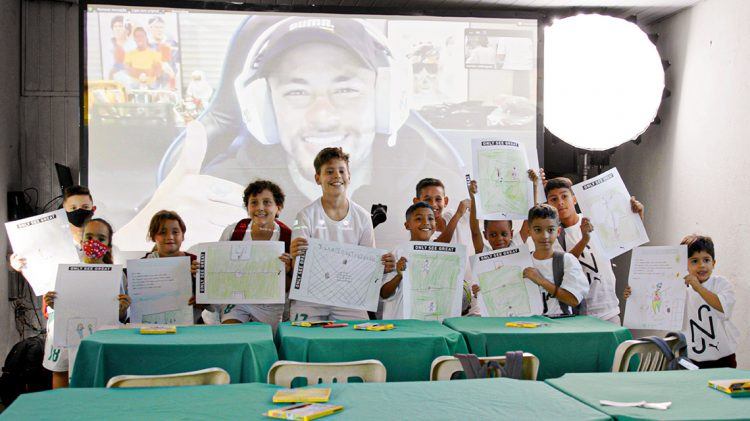 ONLY SEE GREAT
Young
Dreams
NEYMAR JR. INSPIRES CHILDREN FROM BRAZIL WITH INCREDIBLE SURPRISE
June 11, 2021
NEYMAR JR. INSPIRES CHILDREN FROM BRAZIL WITH INCREDIBLE SURPRISE
June 11, 2021
We have teamed up with Neymar Jr. to bring a special surprise to the children of Brazilian football club Centro da Coroa FC to encourage them to chase their dreams and to … 'Only See Great'.
'Only See Great' inspires the next generation to achieve greatness on and off the pitch, to believe in themselves and pursue their dreams. As part of the platform, Neymar Jr. and PUMA hosted a memorable day for the children of Centro da Coroa FC – a local football club located in Neymar Jr's home state of São Paulo.
As a child Neymar Jr. met his heroes, who inspired him to achieve greatness, now Neymar Jr. wants to do the same for young promising stars of the future.
The children received PUMA x Neymar Jr. gifts and a special piece of paper with a message from their hero Neymar Jr. asking them to draw their dreams. After the children finished drawing, Neymar Jr. appeared on screen, creating an incredible surprise.
Today was an emotional day, to share my experiences and inspirations with children from my home country, it filled me with so much joy. I come from humble beginnings too, so I wanted to inspire them to follow their dreams no matter what their situation or where they start in life. Have faith and dream big.