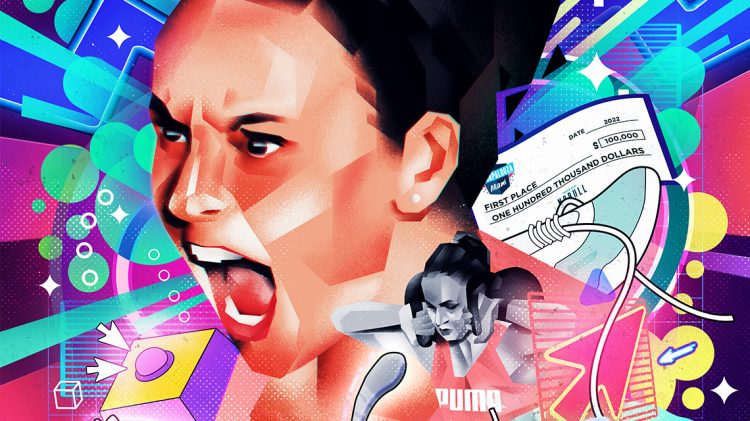 Running & Training
Crowned world's
fittest woman
PUMA TRAIN Athlete Emma McQuaid wins Wodapalooza CrossFit Games
January 25, 2022
PUMA TRAIN Athlete Emma McQuaid wins Wodapalooza CrossFit Games
January 25, 2022
She made it! PUMA Athlete and crossfitter Emma McQuaid just won the largest fitness festival. Emma finished ahead of over 40 of the best female CrossFit athletes in the world and was crowned as the winner of Wodapalooza 2022. Congratulations Emma to this STRONG performance!
This victory for Emma comes just five months after she finished 12th in the world at last year's CrossFit Games – comparable to the Olympics in the discipline. At the Wodapalooza competition Emma had been impressive since day one. After a big day two which included an event win on The Bayside Chipper, she moved from sixth into second place on the leader board. She was steady and consistent, chipping away all weekend. Emma managed to make it to the lead at the final event.
The 2022 Wodapalooza boasted the largest prize purse in the competition's history – Emma received $100,000 for her victory.
"It was incredible. I enjoyed every single event, and the atmosphere was amazing." –
said Emma after the contest.
Emma is currently ranked sixth globally and is holding the fittest woman in Ireland title. She has now set her sights on a top 10 finish at the 2022 CrossFit Games in August.
View this post on Instagram