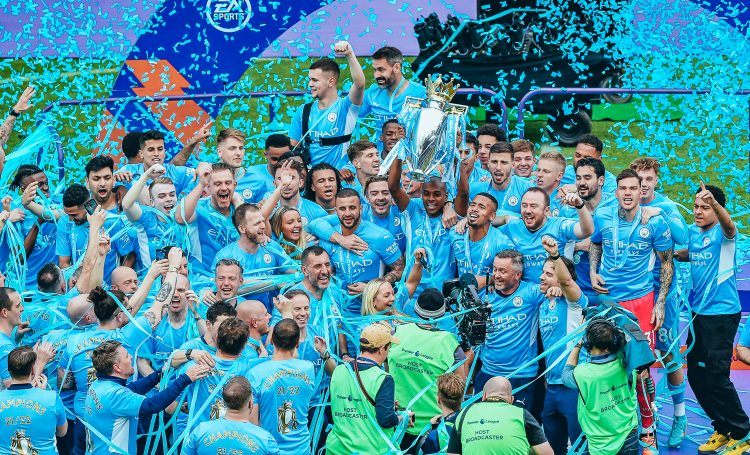 Spectacular
title win for
ManCity
PUMA Team Manchester City retains Premier League title
May 22, 2022
PUMA Team Manchester City retains Premier League title
May 22, 2022
PUMA team Manchester City staged a spectacular comeback to win the Premier League for the fourth time in five years on Sunday, by beating Aston Villa 3-2 in the final match of the season.
City, which has been wearing PUMA since the summer of 2019, was only one point ahead of runners up Liverpool before Sunday's match. The action on pitch rivalled City's famous 2011/2012 title in terms of nail-biting excitement. While City went down 0-1 in the first half and got another goal against at the start of the second, the team scored three goals in just six minutes to win the match and the title.
In 38 league matches this season, Manchester City won 29, drawn six and lost three, scoring 99 goals..
"It was tough but a happy end," ManCity manager Pep Guardiola told reporters after the match. "This type of game is always different than a normal game, it looks like victory is close but it's still far away. We conceded two goals but at the end we did it."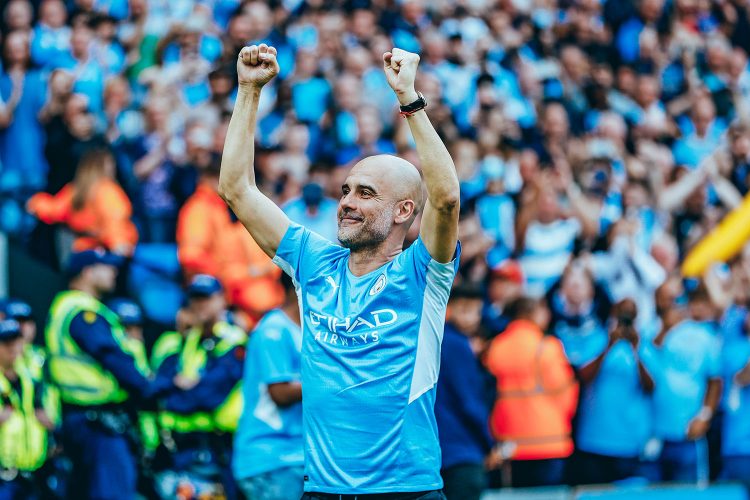 PUMA and City have had a very active season this year, as fans were allowed to return to stadiums across England, following the COVID-19 pandemic.
Earlier in May, we unveiled a limited-edition 93:20 pre-match jersey and special-edition 93:20 ULTRA football boots to celebrate the 10-year anniversary of the legendary Sergio Agüero goal that handed Manchester City the title in dying seconds of the 2011/2012 season. City were also the first team to wear training shirts which were made using repurposed football jerseys as part of our innovative recycling project RE:JERSEY.
From all of us at PUMA: Congratulations City!
View this post on Instagram