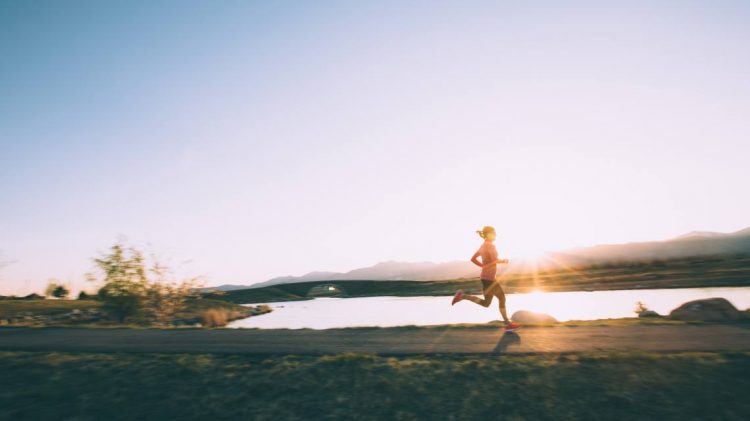 PUMA Style Guide:
Elevate Your Run
with PUMA Sportswear
Get the app, get the look, get the run
April 15, 2020
Get the app, get the look, get the run
April 15, 2020
Calling all runners, and aspiring runners!

We want to help you turn up the heat without leaving the house, or touching the thermostat. Our guide to

home workout outfits

features looks that are both functional and stylish. And the free PUMA training app,

PUMATRAC

, is the perfect partner for these looks, featuring

guided workouts and training sessions

designed to

help you reach your goals

.
THE APP: PUMATRAC

The most successful athletes fall in love with training. That's what PUMATRAC was designed to promote. It works like a personal coach, dishing out bespoke workout content – in the form of free workouts – and not just a few, but over a hundred! The app was inspired by coaches, based on what motivates you. You can schedule workouts, track your progress, access exclusive events, or get support from a community of like-minded athletes. In other words, PUMATRAC puts everything you need to create a fitness routine right at your fingertips. PUMATRAC can now be used via web browsers on computers and tablets. We want to help you breathe new life into your training. And to make sure you do it with style, check out these looks, passed along by our in-house Sportstyle experts.
THE LOOK: FOR HIM
Energy Seamless Men's Training T-Shirt
In this light, ultra breathable and absolutely stylish training shirt with dryCELL technology, you can always rely on an extremely high comfort factor. Get the look here.
The Last Lap 2-in-1 Running Shorts
These shorts are are so decked out, they'll make great staple in your running routine. From multiple storage solutions for your stuff and an adjustable waistband for fit, to the side vents for ventilation and PUMA's signature dryCELL technology, the Last Lap 2-in-1 Running shorts pair comfort and convenience with keeping you cool and dry, no matter how hard you train.
HYBRID NX Ozone Men's Running Shoes
Our designers say that the HYBRID NX Ozone gives you a stride so light, you'll feel like you're walking on air. With its dual IGNITE and NRGY midsole, this running shoe delivers all of the cushion and energy return you crave, and features unparalleled lock-down for a fit that hugs your foot with every step.
THE LOOK: FOR HER
PUMA x FIRST MILE Women's Running Tee
We love wearing PUMA x First Mile gear, because not only does it feel great and help boost performance, but it helps make the world a better place in the process. PUMA x FIRST MILE is a people-focused network that strengthens micro-economies in Taiwan, Haiti and Honduras, by collecting plastic bottles to create sustainable jobs and reduce environmental waste. Each bottle is sorted, cleaned, shredded, and turned into yarn that makes products with purpose. Empowered people, cleaner planet—from the FIRST MILE forward. Sport PUMA performance from your first mile to the last in this runner's staple, made with sustainable fabrics and a cinched drawcord at the back for a customizable fit any athlete will love.
PUMA x FIRST MILE 4Keeps Women's Training Bra
The idea of the PUMA x FIRST MILE 4Keeps Training Bra is to "deliver performance for keeps", sustainably, with sourced recycled yarns, for the eco-warrior in all of us.
PUMA by X-BIONIC Twyce Short Women's Running Tights
Set your running performance on fire with these tight fitting state-of-the-art running shorts from the new PUMA by X-BIONIC® series. Sweat regulates the body's temperature. But sweating takes energy. According to scientists, athletes consume up to 97% of their energy for cooling. X-BIONIC® thermo-regulation improves the cooling effect of sweat, saving your energy for better performance. The Twyce Cool Zone – with its complex 3D structures of inner and outer air channels – distributes sweat over a broad area for the greatest possible evaporative cooling effect. It cools you when working out. And when you're recovering after your training session, X-BIONIC® thermo-regulation warms your body, keeping it at an optimal temperature level.
LQDCELL Optic XI Running Shoes
The LQDCELL Optic XI is a continuation of the Optic Family. Its signature feature: as our designers call it, "an extreme interest upper". The new upper is constructed out of multiple layers on top of each other, breaking boundaries and elevating all dimensions. LQDCELL provides stable cushioning and is uniquely highlighted in the heel and in the forefoot. The idea: to shatter traditional perceptions of midsole shapes, materializations, and branding execution with this disruptive model.
PUMA Style. No matter where or how you choose to workout, PUMA is dedicated to helping you stay healthy and happy, because we're #Strongertogether.