Run at the
Pyramids of Giza
PUMA Sponsors the Pyramids Half Marathon in Egypt
January 9, 2023
PUMA Sponsors the Pyramids Half Marathon in Egypt
January 9, 2023
Racing through history! PUMA sponsored
the Pyramids Half Marathon

in Egypt last December. The race invited runners from all around the world to experience 5000 years of history at one of the seven wonders of the world:

the Great Pyramids of Giza.

🏃‍♀️

The TriFactory, Egypt's leading sports event management company, has hosted Egypt's signature running event- the Pyramids Half Marathon – for the past four years. The 5K, 10K and 21K distances invited runners of all abilities to take part in the experience. In 2022, 4000 runners and 79 nationalities took part! PUMA sponsored the event with fun activations and giveaways for the participants to enjoy. Find out more below!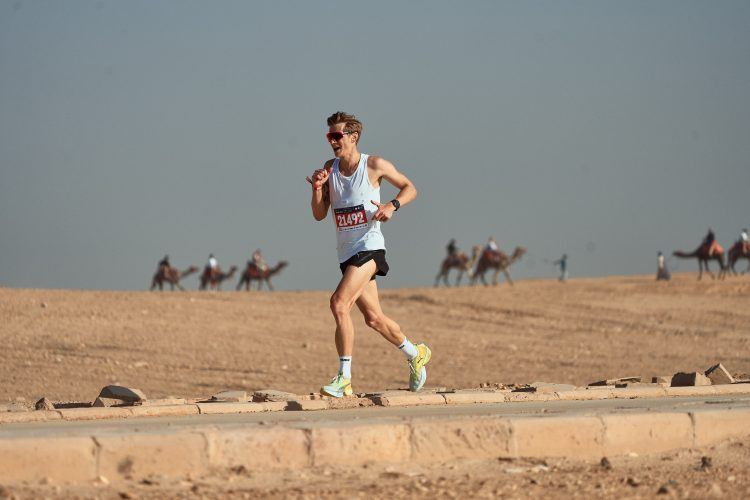 PUMA shined with their range of activities for the athletes. Our expo at the event saw 3000 attendees give our Spin and Win and Jump Rope Competition a go. Participants could win a range of PUMA products including caps, waist bags, drawstring bags, sweatbands or even a voucher! In collaboration with INSTA INK, there was also the opportunity for participants to get tatted up with instant tattoos inspired by the event, such as #RunThroughHistory or Forever.Faster.
View this post on Instagram
Spin and Win with the PUMA Quiz
How's your PUMA knowledge? Participants could put their knowledge to the test to win the different PUMA products – but only if they could answer a few questions correctly! When was PUMA founded? Which of the following brands collaborated with PUMA? How many teams are wearing PUMA in the FIFA World Cup? The questions were aimed to increase PUMA brand exposure by celebrating its 75 years, its wide collaborations across different fields like motorsport, lifestyle and running, and to highlight its presence in the FIFA World Cup which was taking place at the same time.
Congratulations to those who ran the marathon! #ForeverFaster