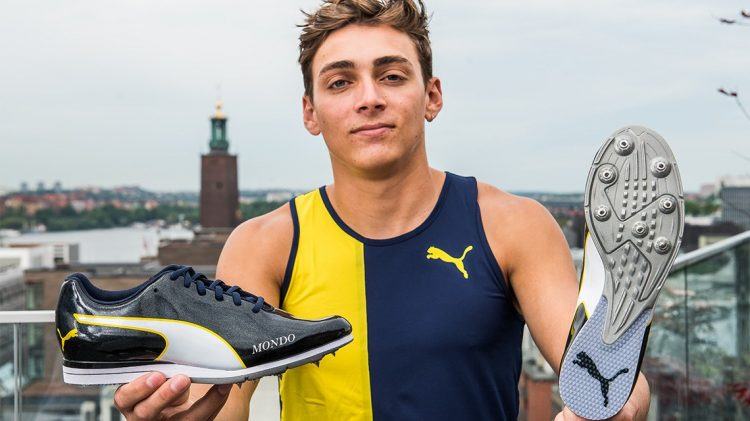 "It is a dream
come true"
PUMA signs rising pole vault star Armand "Mondo" Duplantis
June 11, 2019
PUMA signs rising pole vault star Armand "Mondo" Duplantis
June 11, 2019
While other kids grew up with basketball hoops or swings in their gardens, the backyard of the Duplantis family looked a bit different: Armand "Mondo" Duplantis had a pole vault pit, stand and poles.
At the age of only 5,

he started to jump, setting his future career path before even having started school.
14 years, several medals and nine U20 World Records later, the rising pole vault star is the latest member of the PUMA track and field family! "I don't want to sound like a cliché, but being part of the PUMA family is a dream come true," he said about his new relationship with PUMA. "It's a perfect fit because Usain Bolt is the greatest ever to live, and I'm not saying that I'm him, but following in his steps is an amazing opportunity."
In 2018, Mondo stunned the track and field world at the European Championships by setting a U20 record for a 6.05m jump. Being highly motivated, inspiring and hard-working, Mondo has what it takes to shine on the road to the Olympic Games in 2020. "I always have that drive to become better than the day before. It's a unique sport. You just want to get better, for example, I have, and I am always striving for that next big PB jump or winning jump," Mondo explains his motivation.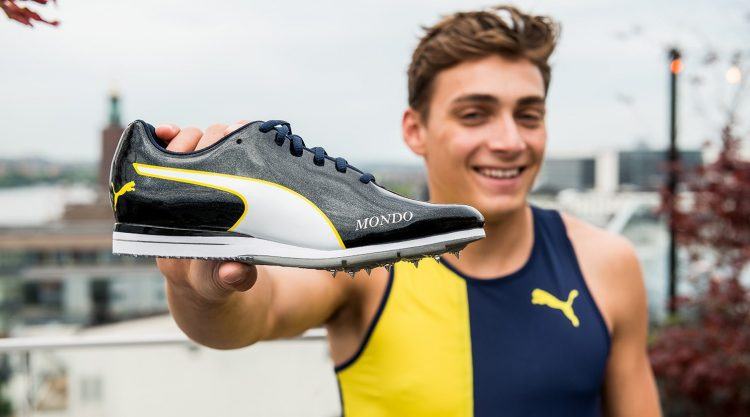 What fascinates him especially about pole vaulting is the fact that it's a combination of different things: "You have the mental and physical side of the event, as well as the technical aspect. I'm not physically the 'strongest' vaulter, but I have both speed and technique, and I have the mental capacity to make up for that."
His attitude as well as training six days a week helps, too. Even if it's not always fun. "I enjoy running and jumping, but when I do the weights and circuit, I don't enjoy the training too much. I train because I like the results that it brings, and I strive for future success."
For Mondo it sure looks good when it comes to future success. Just coming out of college, his career has only just begun. "I want to be World Champion, and of course, a future Olympic Champion. I want to be known as the best pole vaulter in the world at the end of my career."