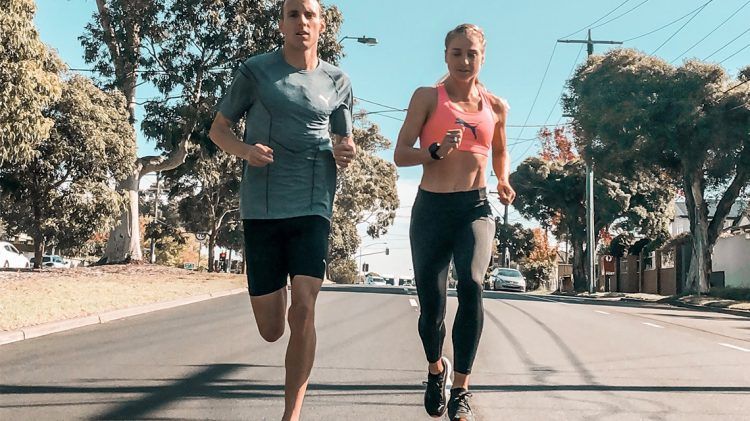 Running & Training
New Track & Field Signings
in Australia
PUMA signs Australian steeplechase specialist Genevieve Gregson and middle-distance runner Ryan Gregson
May 3, 2021
PUMA signs Australian steeplechase specialist Genevieve Gregson and middle-distance runner Ryan Gregson
May 3, 2021
We are pleased to welcome
Track & Field athletes Genevieve Gregson and Ryan Gregson

to the PUMA Family. The married couple is located in Melbourne and part of the famous Melbourne Track Club. They both participated in Olympic Games twice and Genevieve already qualified for the 3000 metres steeplechase in Tokyo.
I couldn't be more excited to partner with the PUMA Family as I take on the Olympic year - one that I believe will be my greatest season yet.
I'm eager to be a part of a brand that up until now has dominated global sprinting, but is now about to make major inroads into the distance running world.
The Aussie athletics stars just signed their contracts with PUMA. From now on they will train with our NITRO runners. In competitions Gen and Ryan will mainly use our mid-distance spike, the EvoSpeed.
Gen is the current National record holder in the 3000 m steeplechase with a personal best of 9.14.28. She was selected to represent Australia at the 2012 Summer Olympics in London and at the 2016 Summer Olympics in Rio de Janeiro. This year she is going to participate for a third time at the Olympics.
Ryan became the first Australian at the 2016 Olympic Games to make an Olympic 1500 m final in 40 years. He still has a chance to get a ticket to Tokyo over 1500 m or 5000 m.
We have our fingers crossed!