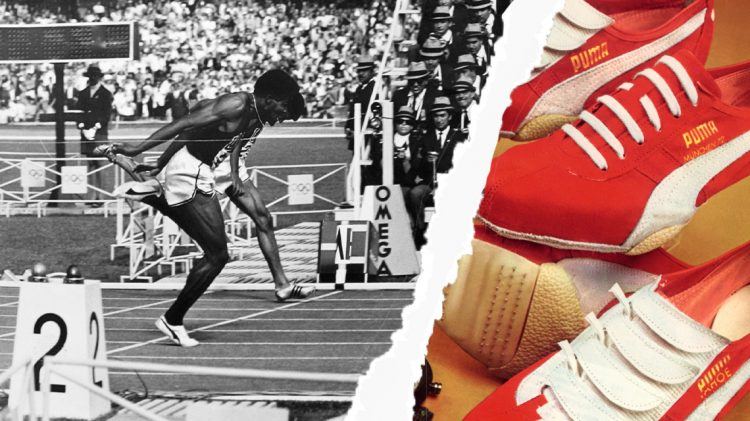 Remembering
Lee Evans
PUMA Athlete Lee Evans passed away aged 74
May 26, 2021
PUMA Athlete Lee Evans passed away aged 74
May 26, 2021
PUMA athlete and a former World Record holder in the 400 meter event Lee Evans passed away last week. Together with the PUMA Archive, we remember one of the most remarkable track & field athletes of the past century.
Born in California, Evans' athletic ability was discovered at a young age, when he was undefeated as a high school athlete. In 1967, he joined PUMA and tested the revolutionary "Brush Spike" at Lake Tahoe.
Evans was also one of the athletes who set a World Record in the shoe which was later banned and the record annulled. Undeterred by the ban, Evans took to the track at the Olympic Games of 1968 and set two World Records in the 400 meter event. One in the individual competition and one in the relay. Both records stood for some 20 years. At his peak, only one other athlete came close to Evans: Tommie Smith.
Both PUMA athletes also shared a passion for promoting human rights and raising worldwide awareness for the discrimination African-Americans faced in the United States. A few days before his Olympic final, PUMA athletes Tommie Smith and John Carlos had staged their legendary silent protest on the podium of the Games and were expelled. Evans faced a dilemma, would he continue or leave the Games? It was John Carlos, who convinced him to carry on and Evans ended up breaking two World Records.
At the podium, Lee Evans also raised his fist in protest and wore a black beret, though he never faced the same consequences as Smith and Carlos.
"I feel I won this gold medal for Black people in the United States and Black people all over the world," Evans told reporters after taking the gold.
Following his active career, Evans continued his work in track & field as a coach, both in the United States and in Africa.