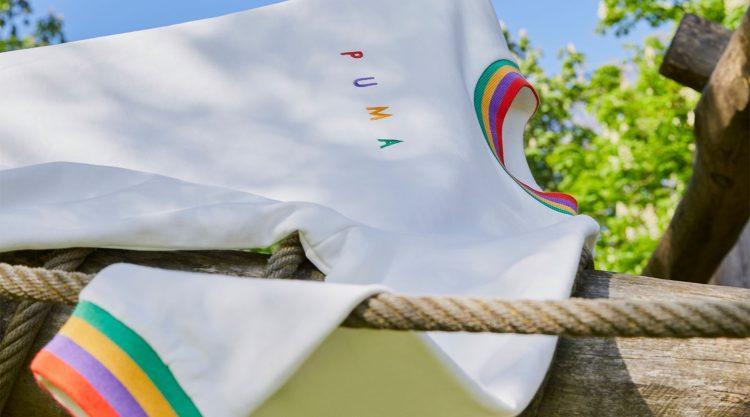 Top of the
class
PUMA receives top marks for its climate efforts
February 18, 2022
PUMA receives top marks for its climate efforts
February 18, 2022
PUMA has received top marks for its efforts to reduce carbon emissions at its offices, stores and throughout its supply chain. In a recent report by the Carbon Disclosure Project (CDP) PUMA received an A-, putting it ahead of its main competitors and well above the average mark of C for the fashion industry as a whole.
For PUMA, it is also a recognition of the efforts we have made over the past years. While in 2015, we still received a C rating for our overall climate change policies, we improved to B in 2018 and to A- for the first time in 2021. For our engagement with suppliers, PUMA even received a straight A rating.
"Given that only 38% of companies engage with their suppliers on climate change at all, it is great to be recognised as a leader in this field," said Stefan Seidel, Head of Corporate Sustainability. "We will take this recognition as motivation to improve even further and contribute to limiting global warming to 1.5 degrees."
PUMA has made it a priority to reduce its carbon emissions, not just of its own entities but also of the global supply chain. We were among the first signatories of UN Climate's Fashion Industry Charter for Cllmate Action in 2018. Together, most of the large players in the fashion industry have pledged  to reduce its greenhouse gases by what scientists say is needed to keep global temperature rises to 1.5 degrees above pre-industrial levels.
In 2019, PUMA also set a science based target and committed to reduce its own carbon emissions and those of purchased energy by 35% by 2030. In the same time period, PUMA aims to reduce the emissions from its supply chain by 60% relative to sales. To achieve this, we purchase renewable energy for 100% of our owned and operated offices, stores and warehouses since 2020, many through renewable energy attribute certificates.This purchase has already resulted in a 89% reduction of PUMA's own emissions, compared to our baseline year in 2017, far beyond our 35% target!
In addition, we have overhauled our car fleet and in the second quarter of 2022, a third of our fleet in Germany will already consist of battery-electric vehicles and hydrogen-electric vehicles. This will be close to 100% by 2025.
To reduce the emissions from the production of our PUMA goods, our so called Scope 3 emissions, we worked with our suppliers on several programs, ranging from energy efficiency projects to installing on-site solar photovoltaic power plants to generate renewable energy. The reduction of our Scope 3 emissions at the factory level is complemented by purchases of more sustainable – and therefore less carbon-intensive – raw materials.
If you would like to learn more about the CDP Ranking, you can visit their website here.