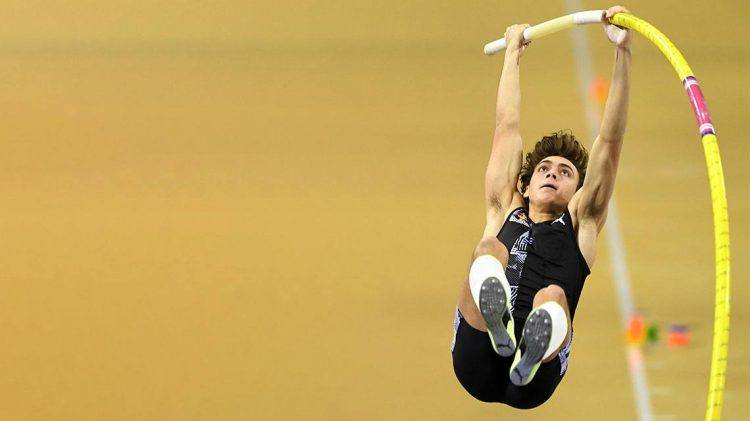 Sweden's superstar
makes history at
Glasgow Grand Prix
PUMA pole vaulter breaks his own record, wowing world
February 16, 2020
PUMA pole vaulter breaks his own record, wowing world
February 16, 2020
Mondo Duplantis
did it again

. He broke the world pole vault record, this time beating his 6.17m record with a mind-boggling

6.18m jump

, at this weekend's Glasgow grand prix.
The world looked on in awe, and the $30,000 bonus from the World Athletics organization, just one of many more pay cheques coming his way, is certainly another reason to celebrate.
But what does Mondo think of his jump?
"It's the best little split second that could ever be. Everything builds up to that one tiny little moment. That little free-fall is a magical moment."
Every competition I go into I want to win and that's the main goal. I want to jump high, I want to break the world record, but first you've got to win and that's the main goal. But if I have a bit of energy left, I'll try to crank it up.
The world-record breaker seems to be on the fast-track to success, making him the perfect ambassador for PUMA's "forever faster" philosophy. What's his secret? By Duplantis' own account,
"This is my first year as a professional – I'm not a college kid any more – so I wanted to take it pretty professionally. I try to eat better, I have a better sleep schedule, take recovery more seriously and train harder. I feel great doing it."
And we feel great, watching him. Great job, Mondo! The sky's the limit!