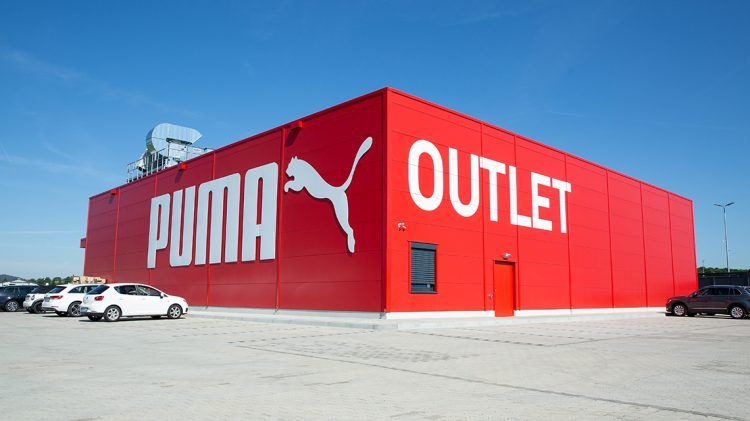 New Outlet Store
in Geiselwind
PUMA OPENS NEW OUTLET STORE IN GEISELWIND, GERMANY
June 18, 2021
PUMA OPENS NEW OUTLET STORE IN GEISELWIND, GERMANY
June 18, 2021
We opened a new outlet store in Geiselwind this week. With its 715 sqm retail area, the store is the
second largest of the 91 PUMA outlets in Europe

to date after the outlet store in Herzogenaurach. The shop is located next to the newly built PUMA logistics center, which started operations in April of this year.
A product highlight at the opening is the European Football Championship fan collection with shirts from different countries. On the barrier-free sales area, customers find seasonally relevant products that appeal to fashion-conscious people and athletes alike. The outlet offers a large selection of shoes, textiles and accessories from the categories sportstyle, teamsport, running, training and motorsport. Around 10,000 to 12,000 shoes are available in the store.