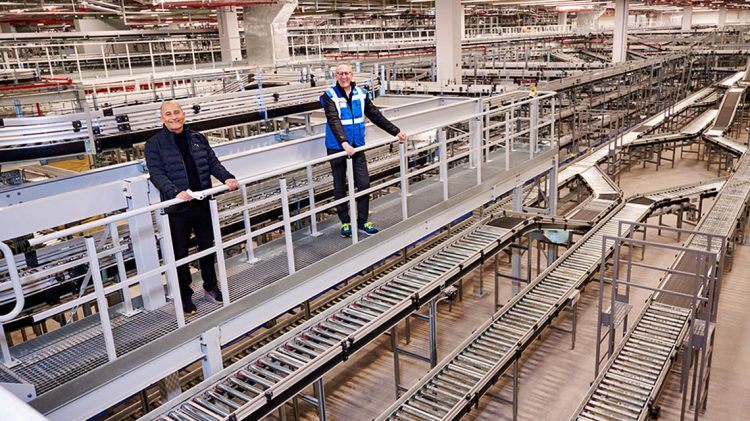 Hello
Geiselwind!
PUMA Logistics Center in Geiselwind, Germany starts operations
April 6, 2021
PUMA Logistics Center in Geiselwind, Germany starts operations
April 6, 2021
On Tuesday, the first trucks docked at the 36 loading bays of PUMA's new logistics center just outside of the small German village of Geiselwind, and the center's more than 20 kilometres of conveyors started to hum. After little over two years of building and testing, the center has commenced operations.
The center will be an important part of PUMA's growth strategy in the EMEA region and will deliver PUMA products to our wholesale partners and consumers who buy our products online.
"In line with our brand mantra of being 'Forever Faster', the center in Geiselwind will deliver products to our customers faster and secure our growth in central Europe over the coming years," said Michael Lämmermann, PUMA's Chief Financial Officer.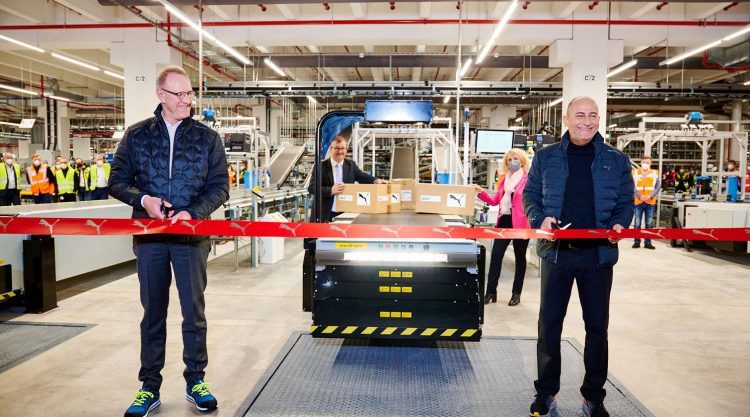 Michael Lämmermann officially opened the center by cutting a ribbon, together with Frank Dreeke, the chairman of BLG Logistics Group, the company which will manage the day-to-day operations of the center, Tamara Bischof, the administrator of the Kitzingen district and Ernst Nickel, the mayor of Geiselwind.
The modern, fully automatic shuttle system with 480 shuttles can process up to 74 million items each year.
But the center is also setting standards in terms of sustainability, as it will be powered by green energy, it has a rain water utilization system and a green roof of 14,000 square meters. This green roof will be used by a local beekeeper to make honey. With all of these measures, PUMA aims to receive a LEED-Gold certification, a standard given to very sustainable buildings. The certification process of this building with take place in the coming months.
After its first day of operations on Tuesday, activity at the center will gradually increase until it becomes fully operations by the end of the year.