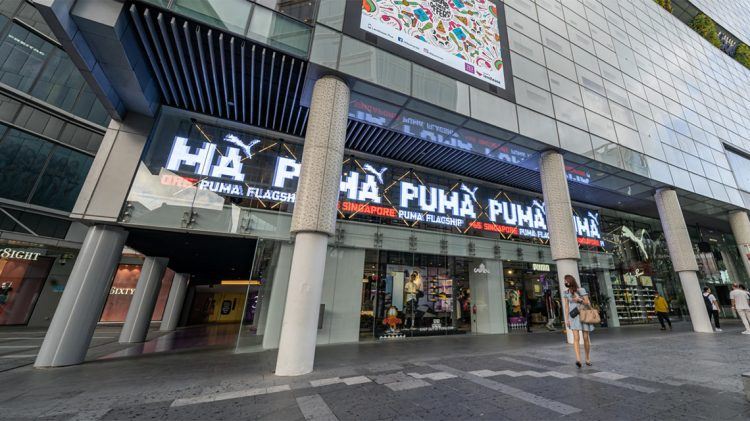 Big in
Singapore
PUMA opens largest store to date in South East Asia in Singapore
July 19, 2022
PUMA opens largest store to date in South East Asia in Singapore
July 19, 2022
PUMA has opened its doors to its
biggest, first-ever Southeast Asian flagship store

at 313@somerset Singapore. As one of PUMA's top 5 street-facing flagship stores in the world, this one will cover an expansive area of

7100 square feet.
The new flagship store in Singapore's Orchard Road is designed to mirror PUMA's brand essence of weaving sports into lifestyle. This store reflects a merge of Singapore's vibrant heritage and PUMA's relentless energy by celebrating the cultural diversity that echoes from the heart of the Lion City. Through an immersive store experience, PUMA aims to establish a meaningful connection with their consumers through the brand, products and amplified opportunities with a big variety of collaborations.
"With PUMA opening this flagship at the heart of the town, we want to provide an immersive and fuller experience to everyone. Apart from our largest array in sports and athleisure, we look forward to working with our many talented homegrown collaborators, to uplift and bring out the Singapore spirit,"
Highlighting the Singapore Spirit, the brand-new PUMA flagship store includes outdoor LED screens which will feature one-of-a-kind animations of PUMA with a focus on Singapore thematics. Exclusively curated just for the flagship store in Singapore, the screens will feature the quintessential PUMA cat exploring local tourist attractions such as Singapore's official mascot, The Merlion, the Rain Vortex of JEWEL @ Changi Airport, Marina Bay Sands, Singapore's gazetted heritage shophouses, and the much-loved local HDB void deck.