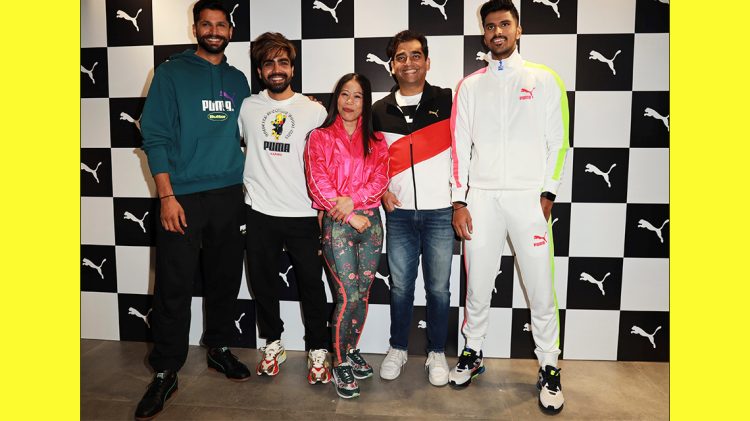 OUR NEW FLAGSHIP
STORE IN DELHI
PUMA opens largest Store in North India
October 29, 2021
PUMA opens largest Store in North India
October 29, 2021
Say hello to

PUMA's largest experiential store in the north of India

at Delhi-NCR's hip retail destination Cyber Hub! With the India re-opening in full swing, our newest store is a significant step to get closer to our customers. The aim is to create meaningful offline engagement and provide customers with an unprecedented shopping experience. The store launch was attended by Boxing World Champion

MC Mary Kom

, Tokyo Bronze Medallist in Hockey Rupinder

Pal Singh

, Indian Cricketer

Washington Sundar

and Singer

Harrdy Sandhu

.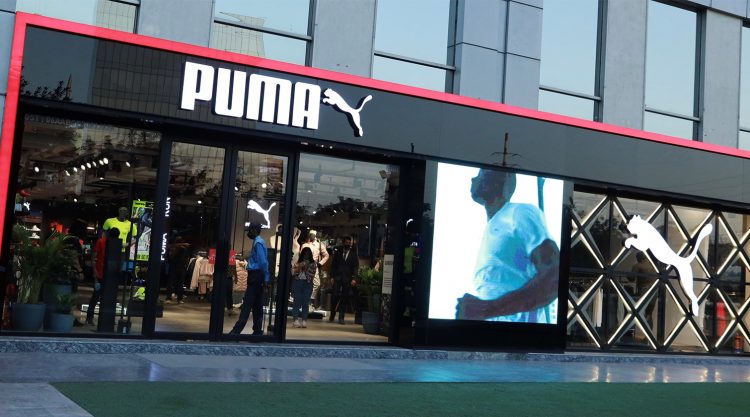 It has always been our endeavor to not only create an immersive shopping experience around the brand and the products, but also strengthen our market relevance by staying ahead of the curve in the smart retail era. Coming up with our flagship store in Delhi-NCR is a testimony to our commitment to athletes and fitness enthusiasts that the region promises. We are equally committed to providing the best digital experience as part of both our offline and online retail channels.
FEATURES OF THE STORE
F1 Simulator: Showcasing the success of PUMA's Motorsport category in India, shoppers can enjoy professional-grade F1 racing simulators to virtually navigate multi-country tracks.
PUMA x YOU: A state-of-the-art embroidery and printing machine bedecks the store. The personalisation studio allows consumers to customise and personalise PUMA footwear, apparel and accessories using paints, dips, dyes, patchwork, embroidery, 3D knitting, laser printing, and pinning.
INTERACTIVE RETAIL EXPERIENCE: Shoppers get access to PUMA products on an interactive screen that allows them to virtually scan through the entire range, place an order directly from the warehouse, and have the products delivered to their homes.
PUMA SELECT: The specially designed store features PUMA's latest global collaborations with designers and street wear labels.
ELEVATED STORE EXPERIENCE: The art-inspired one-floor layout comes with a wall mural which doubles up as a game for shoppers to win freebies. The wall art has been executed by young art influencer Amrai Dua Dewan, who features in the list of India's top 100 women illustrators.
PUMA athletes Mary Kom, Pal Singh, Washington Sundar and singer Harrdy Sandhu joined the celebration with the #PUMAFam at the launch event last week.

MC Mary Kom
Boxing World Champion
Washington Sundar
Indian Cricketer
Pal Singh
Tokyo Bronze Medallist in Hockey Rupinder
With an aim to bring sports, experiential retail and exclusive collections under one roof, the latest PUMA store takes the retail experience several notches higher. Throughout the year, the store will showcase limited-edition global collaborations. The multi-sensorial retail space gives buyers not only an opportunity to enjoy PUMA's unique offerings but also create instagrammable moments and rediscover the joys of returning to 'normal'.