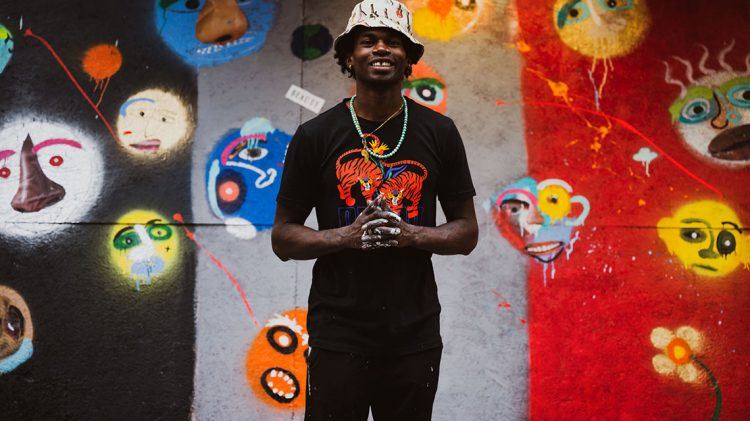 Turning plywood
into meaningful art
Brooklyn-based artist creates work of art on plywood that covered up PUMA's NYC store
June 30, 2020
Brooklyn-based artist creates work of art on plywood that covered up PUMA's NYC store
June 30, 2020
This month, we worked with New York City artist, Cavier to paint a

meaningful message

across the plywood boards that covered up the windows of PUMA's 5th Avenue flagship store, while it was closed during the lockdown.
While the plywood is slowly coming down in New York City, PUMA teamed up with the 41-year-old street artist from Brooklyn and asked him to take part in an unlikely gig. Cavier does a lot of abstract work, with different faces that represent diversity and community.  On top of that, he incorporated the PUMA logo in support of Tommie Smith and PUMA's #REFORMprogram. The goal was to bring people together. And it worked! People stopped by, started conversations and took pictures. For him, his art visualizes a reflection of the compounding crisis in America, COVID-19 and the Black Lives Matter movement. It represents different individuals, different struggles, different expressions of what society and culture portrait.
NBC News New York reported on Cavier as he was painting the mural. Have a look!
PUMA donated US$5000 to a local organization, which Cavier picked, One Wonder. One Wonder is an educational service for middle schoolers, where volunteers help them find areas they are passionate about, based on what interests them. The artist requested his fee go directly to the charity and PUMA will be providing this year's One Wonder summer campers with backpacks and shoes.
Color paint brings people together, no matter what race or orientation you are from.
NYC Flagship Store
turned into a work of art thanks to
artist Cavier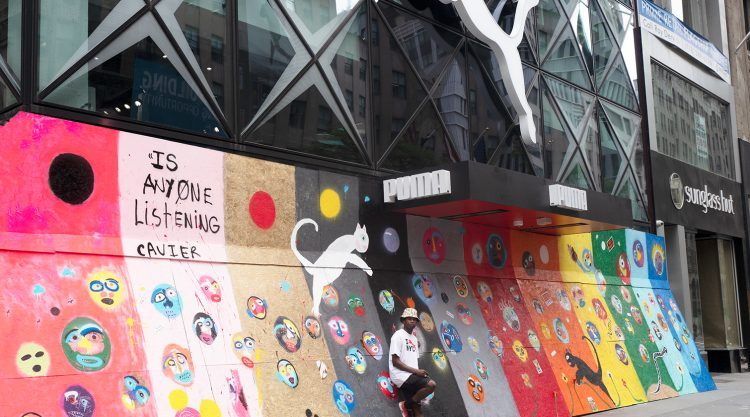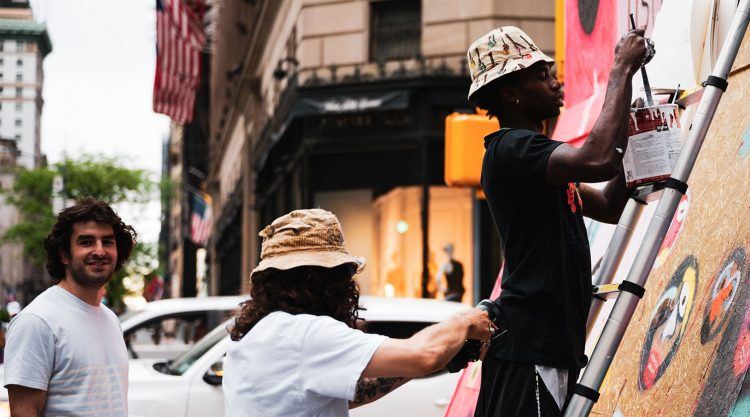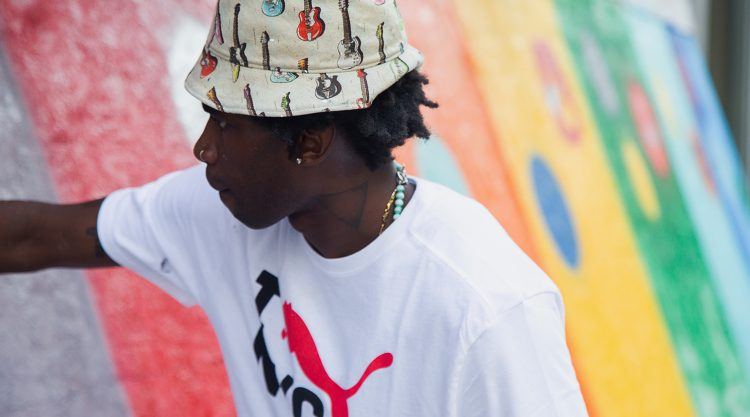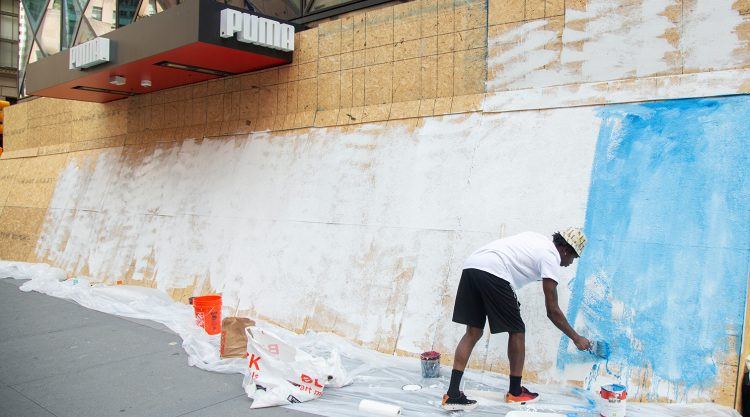 The Flagship store re-opened last Friday.but PUMA is currently looking for a place to house the work of art that Cavier created.