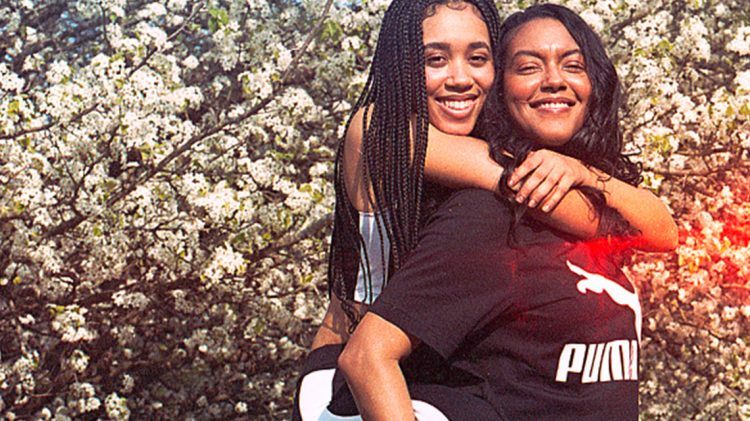 SHE MOVES US
Fearless
Podcast
Series
PUMA Oceania launches new podcast series on gender equality in sport
June 9, 2021
PUMA Oceania launches new podcast series on gender equality in sport
June 9, 2021
PUMA Oceania launched new
'Fearless Podcast Series'

on

gender equality in sport

. The podcast is part of our

SHE MOVES US

platform which showcases women who have made it to the top, despite operating in male dominated fields. The series will deep dive into conversations

with 15 female athletes

amplifying the voices of women in sport.

CATch Up had a chat with colleagues in Oceania to learn more about the initiative.
What were the driving factors for launching the podcast? 
At PUMA we are committed to driving equality on and off the field. In 2020, there was a review written up about netball that we felt missed the mark completely. We couldn't remain on the sidelines and allow this outdated thinking to go unchallenged. The response was so positive that it encouraged and inspired us to do more. This podcast gives our female athletes and leaders a platform to share their stories and inspire others, including us, and is a next natural step in our journey to promote a fairer playing field for all.
Why did PUMA choose a podcast format instead of another (eg. video)?
Initially we were planning on holding an event that would enable us to bring our athletes, ambassadors and partners together in a safe and inclusive space to give them the opportunity to share their experiences and insights with each other and also our consumers.  We wanted this to be an event that was focused on driving change, and our initial feeling was that this would be most effective through face to face conversations. However, early on we had to consider the uncertainty of the world we are living in at the moment, so we had to adapt quickly and landed on podcasts as our preferred medium.
What does the PUMA Oceania hope to achieve with the series? 
We wanted this to be a conversation that sparked change. Even if one person hears these amazing stories and it encourages them to stay focused on their goals, or to push for change if they feel as though something is not equitable, or if it helps them to mute negativity, then we have achieved our goal. We also wanted to learn from our athletes and partners, to know what we can do as a brand to better support them and continue to drive change.
Ultimately we want to change the current landscape so the next generation of young women coming through do not have to have these conversations. We want them to focus on reaching their potential on an even playing field.
Guests on the podcast include; Queensland Firebirds netball player Jemma Mi Mi; Australian Olympic hurdler Liz Clay; AFLW player Sabrina Frederick; Brisbane Bronco NRLW player Ali Brigginshaw; Netball Victoria and Melbourne Vixens CEO Rosie King; and, Richmond Football Club president Peggy O'Neal.
The NZ podcast showcases NZ athletes and sporting talent, including our current World Champion netball team, the Silver Ferns, coach, Dame Noeline Taurua and athletes Karin Burger, Sam Winders & Kimiora Poi.
PUMA is a brand immersed in sport and culture, and we wanted to create an environment where our athletes and partners can share their experiences and insights. Our hope is that these conversations will not only inspire a younger generation of athletes coming through, but also help to create significant change so they do not have to tackle the same issues we are facing now, in years to come.
AU PODCAST SCHEDULE:
21 May – Jemma Mi Mi
28 May – Liz Clay
4 June – Ali Brigginshaw
11 June – Sabrina Frederick
18 June – Rosie King
25 June – Peggy O'Neal
AU Host – Sam Squiers
The 'Fearless Podcast Series' in Australia has been produced in partnership with On Her Game, a podcast hosted by award-winning Sports Journalist Sam Squiers, who is known for speaking to elite sportswomen about their challenges, triumphs and setbacks.
NZ PODCAST SCHEDULE:
21 May – Dame Noeline Taurua
28 May – Louisa Wall
4 June – Katie Bowen & Rosie White
11 June – Karin Burger, Sam Winders, Kimiora Poi
18 June – Dame Susan Devoy
25 June – Melodie Robinson
NZ Host – Brodie Kane
Host of the podcast, Brodie Kane, herself a strong advocate for equality, is excited about this series being a catalyst for change. "We have some of the most remarkable and female athletes in the world, and they should be celebrated at every single opportunity," she says.