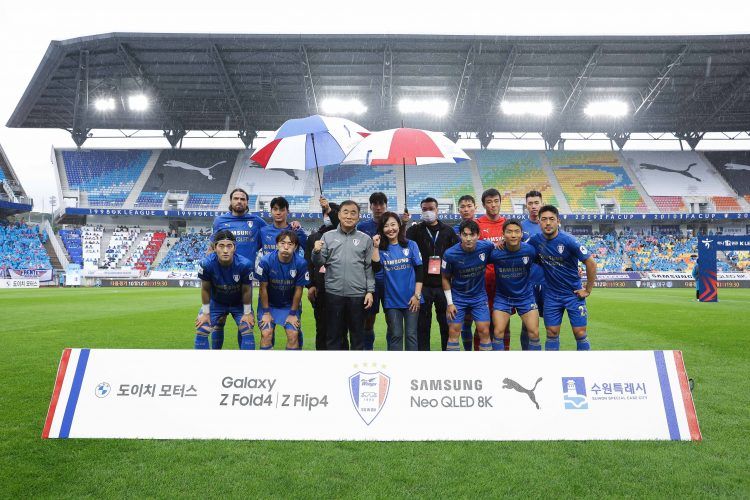 PUMA SPREADS
ITS WINGS
PUMA Korea seals Partnership with Suwon Samsung Bluewings
October 21, 2022
PUMA Korea seals Partnership with Suwon Samsung Bluewings
October 21, 2022
Ahead of their Super Match against rivals FC Seoul on October 9th,

PUMA Korea signed the official sponsoring and licensing agreement with Suwon Samsung!

Taking place at Suwon World Cup Stadium, PUMA Korea's General Manager Na Young Lee was welcomed by Suwon Samsung CEO Jun Lee and had the opportunity to celebrate the partnership and interact with the fans. PUMA
 will officially sponsor the team's kits, engage in co-marketing promotions and brand events.
PUMA employees were invited to watch the match at the Skybox for PUMA, with more employee events planned for the future. A fan engagement program will also be introduced, available both on- and offline, to engage and further reach fans. The match against FC Seoul ended in a 0-0 draw but we cannot wait to see where the season heads!
"Through our partnership with Suwon Samsung, we will continue to strengthen our communication with football fans in Suwon and further strengthen our cooperation to contribute to the development of the football industry and culture."
View this post on Instagram