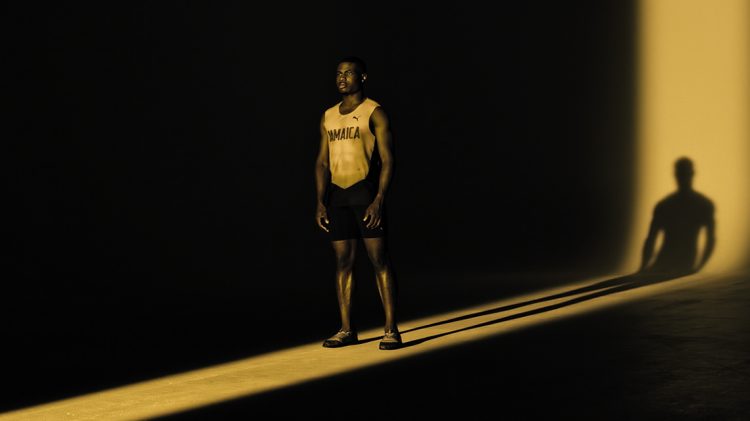 CAN YOU
SEE SPEED?
A VISUAL RESEARCH STUDY: Can we make the speed of a track and field athlete visible?
August 23, 2021
A VISUAL RESEARCH STUDY: Can we make the speed of a track and field athlete visible?
August 23, 2021
A PUMA track suit that helps athletes to
run faster

and that

changes color

as you increase your speed? Our PUMA Innovation Team has been working on exactly that. In collaboration with the Aerodynamics department of the Norwegian University of Science and Technology and SIEMENS, we were able to do the

research

that helped us

to understand sprint suit aerodynamics

. We converted that research into a recipe for how to

optimise air flow

,

reduce drag

. But we didn't want to stop there.

Learn more

about this project!
From start to finish, these short sprint races are very intense. It is all about speed, time killing and pure performance. It's a highly emotional moment for the athlete. We wanted to amplify that emotional moment by making it something that you can see. A suit that is one color when you start the race and another when you finish.
In addition to the scientific research designed to increase performance, PUMA Innovation did further research to shape an emotional experience not only for the athlete but for onlookers. For that we collaborated with the UK-based startup, The Unseen. They developed a proprietary fabric treatment that responded to wind; it changed the color of the fabric. As sprinter increases speed, the suit changes color. We provided them the sprint suit design, fabric specifications and environmental data for them to work with.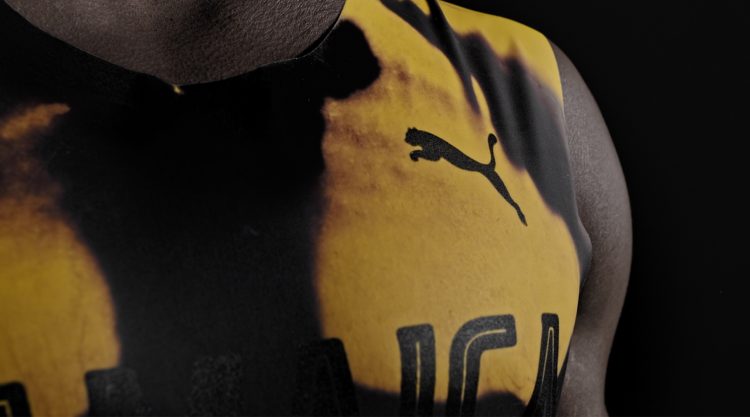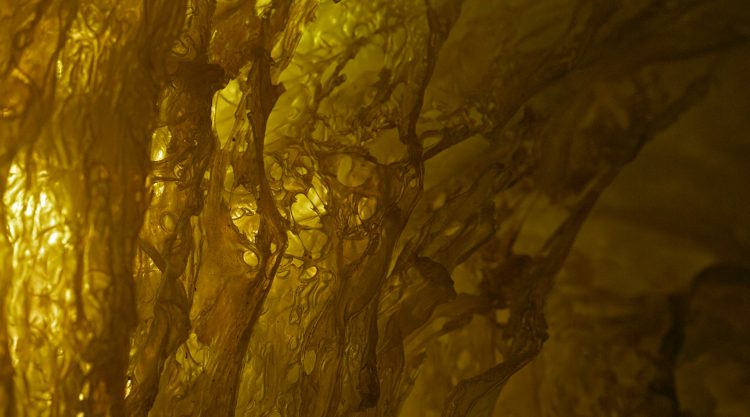 THE SCIENCE RESEARCH
The innovation team focused on three performance aspects during the research. The research led to the functional elements and details that are found on the sprint suit.
Fit – using premium fabric and an optimized pattern.
Heat Management – using a high end woven technology that allows engineering of a very open structure for the back panel to improve heat management.
Aerodynamic Optimisation – where we worked with Norwegian University of Science and Technology – NTNU – with access to a wind tunnel and Siemens to do some digital testing using the latest computer software simulations. The results led us to develop these "brushes", strategically placed on the suit that influenced the airflow around the body of the athletes and minimized the air drag that can slow an athlete down.
THE EMOTION RESEARCH
In collaboration with The Unseen, PUMA innovation created the suit that changes color as the athlete increases speed. This real-time change amplifies the emotion of an event, bringing another level of passion and excitement to the experience.