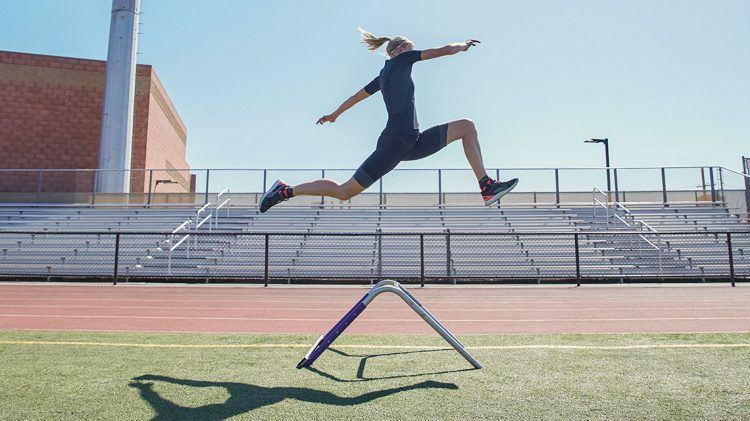 Innovation Friday:
PUMA and X-BIONIC® stretch limits
Prestigious "Plus X" Award goes to PUMA and X-BIONIC®
March 13, 2020
Prestigious "Plus X" Award goes to PUMA and X-BIONIC®
March 13, 2020
It´s official! The

PUMA

 I 

X-BIONIC

®

c

ollection has received the

prestigious Plus X Award

. The collection of

high-performance sportswear, which

is the result of

PUMA teaming up with

the Swiss think tank X-BIONIC®, is turning heads across the globe for it's innovative design and ability to pair functionality with comfort and aesthetics.

The extraordinary product line of PUMA and X-BIONIC® was honored with the Plus X Award. The "Runbeatable" collection is the outcome of the innovative power of the Swiss company paired with the contemporary design of PUMA, and the end-result impressed the jury immediately. "These designs are world-renowned and the global world would be unimaginable without them," comments Donat Brandt, President and member of the jury from the Plus X Awards. The collaboration achieved the prize of five quality seals at once, namely for innovation, design, functionality, ergonomics and high quality. PUMA´s proud of the innovative heads behind this product line, but the most valuable feedback is as always the one which comes from athletes wearing it.
This award is a testament to the quality, innovation, and technology of our performance products. Every one of our athletes that has tested the PUMA I X-BIONIC® collection has loved it – Mondo Duplantis, Erica Kinsey, and Will Claye are amongst those who can't seem to take it off.
Athletes have won over 1200 medals wearing X-BIONIC® in international championships, including the Olympics. The brand already holds the title of "most innovative brand of the year" for the 11th year in a row. This success story makes it a perfect match for designers at PUMA, who are always striving to create new and innovative products. And from the beginning, it seemed clear that PUMA and X-BIONIC® would be be able to team up to create an outstanding innovation, together.
The PUMA I X-BIONIC® Limited Edition is a sportswear collection for men and women, consisting of T-shirts, running shorts, socks, and jackets. The implemented technologies are super comfortable, assist with a healther skin climate and even protect the body during sports. Lastly, the Retina Knitting Technology by X-BIONIC® has made it possible to make soft fabrics with excellent ergonomics; fabrics which ideally adapt to the body´s movement.