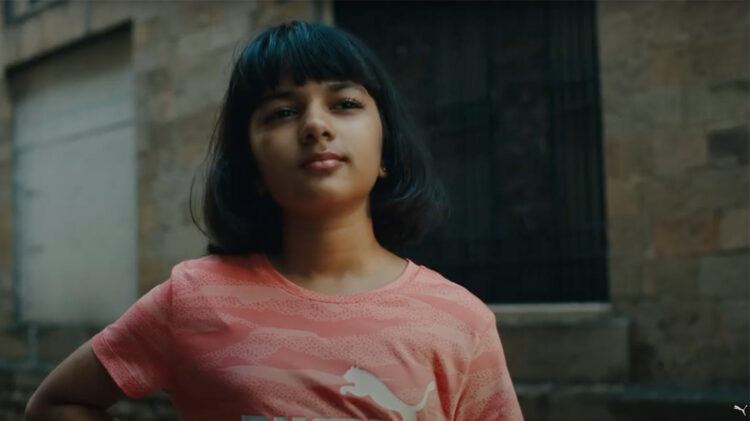 Let There Be Sport
When did sport become extra-curricular?
March 30, 2023
When did sport become extra-curricular?
March 30, 2023
Did you know? Only 20% of adults in urban India meet the World Health Organisation's (WHO) recommended index of at least 150-300 minutes of physical activity per week. This is what our report in collaboration with the analytics company Nielsen Sports revealed. Based on the survey results, we have launched the "Let There Be Sport" campaign in India with Virat Kohli, MC Mary Kom and Sunil Chetri. We want to challenge the common belief that sports are a distraction from academics.
Find out more about the campaign!
PUMA's new campaign in India, titled "Let There Be Sport", challenges the common belief that sport is a distraction from school. In reality, there is a direct positive correlation between practising sports and fitness and improving academic performance and emotional well-being. Sport teaches skills such as discipline, teamwork and how to deal with success and failure.
Some main findings of the PUMA – Nielsen report:
Kids spend a mere 86 minutes of the WHO-recommended 420 minutes or more on an average per week. Shockingly, this is lesser than that of Adults who invest 101 minutes of fitness activity per week.
Kids in the East region spend the most time playing sport & fitness (125 minutes per week), vs the West at lowest average (68 mins)
Direct correlation was found between Kids with high sports participation and improved academic performance.
Among Adults that exercised in the last 12 months, more Females (42%) participated in sports & fitness related activities on a daily basis than Males (36%).
Adults with high sports participation are likely to exhibit more positive emotions than adults in general by 21%.
Yoga (37%), Jogging (29%), Running (28%) and Cricket (28%) are the most actively participated sports & fitness related activities by adults, in the last 12 months.
54% adults prefer self-guided workouts post pandemic.
Both kids and adults listed Lack of Time as the primary barrier to participating in sports and physical activities, followed by other challenges such as lack of facilities and high cost.
"In India, we have witnessed a fundamental change in adoption of sports culture with far more running communities, gyms and people taking up different sports. However, we have just scratched the surface and have miles to go. The PUMA – Nielsen Sport study proves that there are still significant areas for development. The study indicates the growing need to create awareness and inspiration among adults and kids to play more sport as well as illustrates the myriad ways in which sport adds value to life. There is a direct correlation between sports participation in kids and improved academic performance and positive emotional wellbeing. A strong sports culture brings out the best in people and is critical for the development of a country."
Abhishek Ganguly, Managing Director of PUMA India and Southeast Asia
PUMA's new platform, Let There Be Sport, will be our priority in India this year. It will promote and encourage sport and fitness as a life skill. We will heavily invest in creating awareness towards sports adoption at a mass level, build more moments of inspiration, continue to support grassroot athletes and work closely with key stakeholders across sectors to integrate sports and fitness into the main curriculum. In five years, we are confident that a sports-focussed survey will yield better insights in India. 💪🏽