A Celebration
of 20 Years
PUMA HQ Hosts Celebrations for the 20th Anniversary of Borussia Mönchengladbach Fan Club
November 22, 2022
PUMA HQ Hosts Celebrations for the 20th Anniversary of Borussia Mönchengladbach Fan Club
November 22, 2022
To celebrate the

20th anniversary

of the supporters club

"Borussen-Mythos Herzogenaurach"

that promotes PUMA team

Borussia Mönchengladbach

, we welcomed the club to our headquarters. BMG players

Christoph Kramer

, 2014 World Champion, and

Tony Jantschke

,
Fußballgott, also attended the event! 
70 people, including 45 members of the Borussen-Mythos Herzogenaurach club, came to the PUMA canteen where a podium talk was held. We also welcomed the mayor of Herzogenaurach, German Hacker! Alongside some finger food, the club board Harald Noetzel and Bernd Roderus welcomed everyone with an introduction to the club's history and their highlights. Christoph Kramer and Tony Jantschke later arrived and held a podium talk and Q&A session, moderated by Stephan Weiland, the club treasurer, and Herbert Erhardt, the club press relations officer. The event also featured live music from Sound Drei!
After the talk, there was an autograph and a photo session with the club members before they headed off to Munich for the NFL game. There was then a buffet for everyone to enjoy and the start of the Bridge History Tours with Helmut Fischer, our Senior Advisor General Management. The bridge was highlighted green just like the Borussia Park!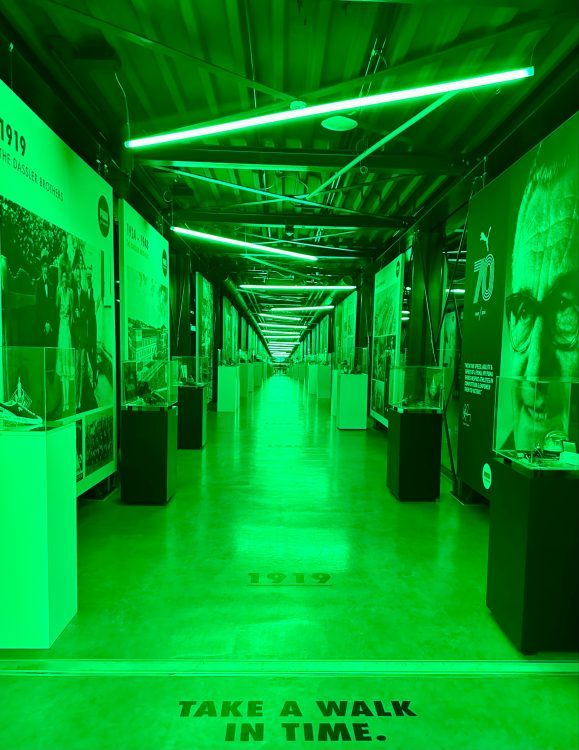 The event ended with tributes to the 20-year foundation of the club and some of its members who have been there for ten years – as well as the members with a round birthday! There was a lottery to win VIP tickets to a home game of Borussia Mönchengladbach or two signed jerseys. 
The event received great feedback from the club members, with big thanks to the PUMA team from all of them. 🖤 🤍 💚