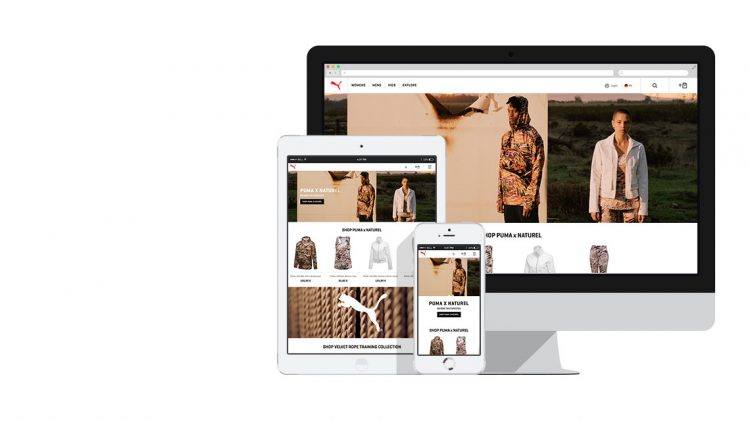 Conversion,
Conversion,
Conversion!
PUMA goes even more mobile with its new Online Store
August 18, 2017
PUMA goes even more mobile with its new Online Store
August 18, 2017
As soon as you enter a fashion store on your local High Street, you are being assessed.
A professional store assistant has by then already scanned your outfit, clothes, shoes and accessories to find out what your personal style and taste is like. She or he will then pull out styles from the vast ranges of clothes that match your preferences and personality – a procedure that will most likely trigger conversion. Conversion means that you will also buy something once you have come into the store. A store's conversion rate – a key measurement of its success – is the percentage of customers who come into a store versus the people who leave with a purchase.
So far, so good.
But what to do in a world that is more and more being dominated by smart phones? Where shopping is increasingly done on computers with no shop assistant there to support sales? Worldwide retail ecommerce sales amounted to more than 22 trillion US Dollars last year and it is estimated that by 2020, online sales will top 27 trillion US Dollars. A huge market and a lapse when sluggish conversion rates are being ignored.
"We used to have more visitors than buyers on the mobile version of our webstore," said Ken Kralick, Head of Global eCommerce. That dilemma was the trigger point for PUMA's eCommerce Team to optimize PUMA's online shop puma.com with a new version, that went live in July this year.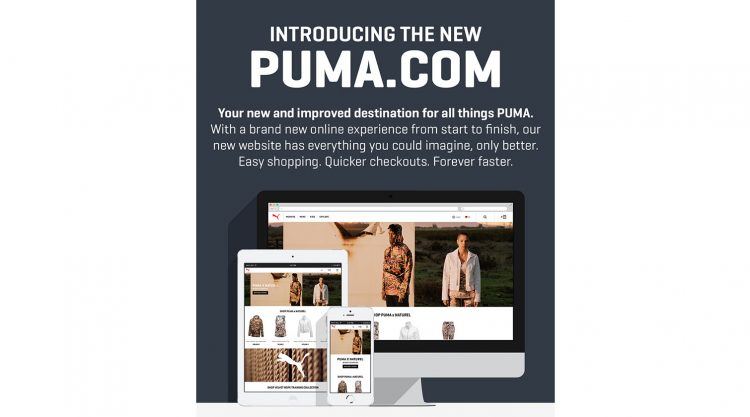 'Mobile First' is the main new feature of the web store. "It is still common practice that a website is being downscaled for mobile devices", Ken explained. "With our new puma.com store, it is the opposite. The mobile site is upscaled to the desktop, because mobile visitors make up 60% of total visitors on our site and this rate is still increasing."
The store also features an optimized mobile layout, where customers click directly on products rather than through a listing page. The check-out process has been adapted for mobile use and customers payment details are saved for a more convenient handling. And most importantly: "The website is much, much faster", Felix Jahn, Head of eCommerce Europe added. "But on the way, we had to overcome a lot of challenges."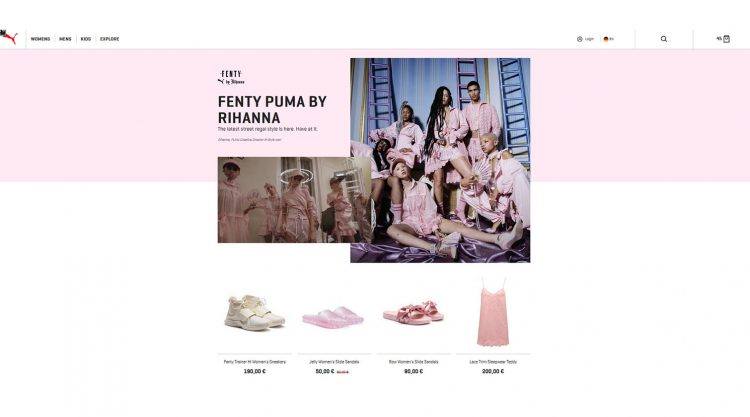 A team of up to 100 people was involved in this 9-month-long project. Around 20 external service providers, such as warehouses, Paypal, credit card companies or risk checks had to be aligned. "It was hard work to coordinate all the different players and if one was a day late, it had implications for all the others", said Felix.
Even more adventurous was the fact that the Team decided to have a brand new software developed rather than going for something already established. "We are the first and only company that uses this platform", Ken said. Being a pioneer often gives you a headstart, but it also takes a lot of courage. "We now have a much better mobile application that is much faster than established platforms, it has a fresher appeal to it, but it also meant that we were running much higher risks. In the beginning, we had a lot of bugs, but we are now working our way through and by the end of September, it should all be up and working as expected", Felix added.  Just in time for Christmas sales.
"The best feeling ever!"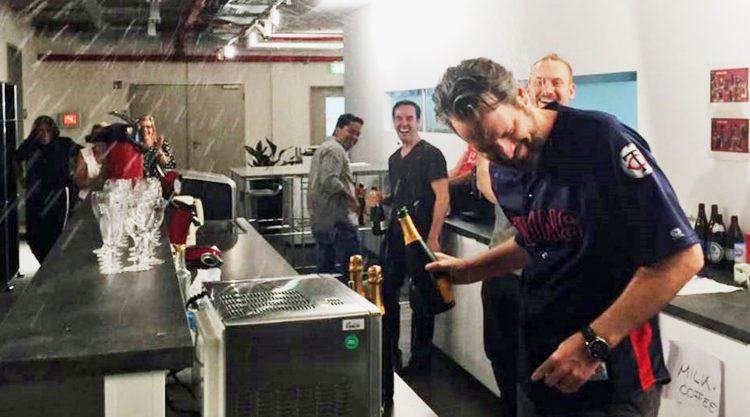 The new online platform, that is currently only operating in Europe as a pilot and will be rolled out to other regions once teething problems have been overcome, will be complemented with more and more functionalities over time. One of them, will be the "shop assistant" who scans your style – in online terms called "recommendation engine". "It is all about conversion, conversion, conversion", said Ken. "We want as many people as possible to purchase products when they come to our website." A recommendation engine will help customers to find similar products, once they have clicked on a certain style. Even the search function will be smarter than usual. "If you search for 'Sneakers', the result could theoretically be 1,000 shoes, but our webstore will be able to show just those styles that match your preferences. This sounds trivial, but it is a very complex system behind this."
VOTE FOR US NOW!
We have applied to present our cutting-edge web store at South by Southwest (SXSW) festival, a massive arts, music and technology conference that takes place in the US.
SXSW Interactive is focused on emerging technology, a focus which has earned the festival a reputation as a breeding ground for new ideas and creative technologies.
However, presenting cases have to be voted for by the public, so please help us now to land a highly sought after spot on the Austin-based conference's lineup for March.
Just follow these step to get us there:
Step 1: Head to http://panelpicker.sxsw.com/
Step 2: Click on Sign In on the top right hand corner and follow the prompts to create an account
Step 3: Sign in to your account once you've confirmed via the email link
Step 4: At the top of the screen in navigation click on "Search/Vote"
Step 5: In the search box type "PUMA Fluid" and click on the first result "PUMA: Innovation Is A Marathon Not A Sprint"
Step 6: Cast your vote by clicking the Vote Up icon on the left hand side of the page!
THANK YOU!