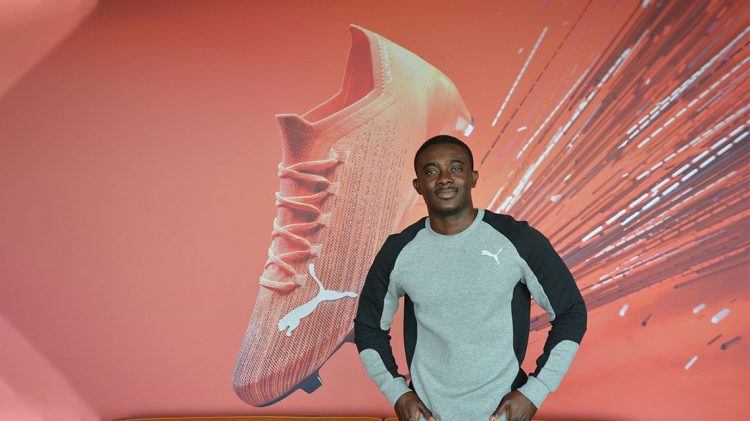 People at PUMA
"YOU NEED A STRONG
MINDSET TO OVERCOME
DISCRIMINATION"
PUMA EMPLOYEE KWESI FOSU-MINTAH TALKS ABOUT DISCRIMINATION
November 4, 2020
PUMA EMPLOYEE KWESI FOSU-MINTAH TALKS ABOUT DISCRIMINATION
November 4, 2020
Recent events highlighting racism and police brutality against minorities have restarted a global debate about discrimination and equality. At PUMA, we don't shy away from having this conversation. We believe that our differences make us stronger and we foster a diverse workforce. Discrimination, harassment of bullying in any form have no place in our company and we want to engage in a dialogue with our employees to see where we can do things better.
We caught up with 30-year-old Kwesi Fosu-Mintah, who moved from Ghana to Germany, to start his career at PUMA in 2019. First he worked as an intern and he later become a Buying Coordinator at our HQ in Herzogenaurach. What are his experiences with discrimination in Europe? Where can things improve?
Can you tell us about your experience with discrimination?
Kwesi: I've had two major experiences when it comes to discrimination. The very first experience was when I was out with my friends in a place called Erfurt. It was in a church surprisingly. I was wearing a hat. And I am aware if you're wearing a hat, it's for some people not really a sign of respect. So I was asked to remove the hat. But then I realized that other people were also wearing hats. So I thought "Why just me?", but I wasn't given any reason. It was a really unfortunate experience. I only want to be treated fairly.
The second one was when a friend visited me for holidays, from Hungary. We were going out and weren't allowed to get into the place that we were planning to go. Personally, I like to inquire and search for an explanation. But in this very situation, I wasn't actually given any tangible reason. But I know that we were the only two black people there. So that's the two major experiences I've had when it comes to discrimination since I've been living in Germany for two years now.
How does this affect your day-to-day?
Kwesi: Honestly, it's emotionally exhausting. And I think you really need to have a strong mindset to overcome some of these experiences. So you need to actually be really strong when you happen to encounter such a situation.
How do you see the situation at PUMA?
Kwesi: I think I haven't actually had any experience here in Herzo. I mean it's super welcoming, everyone is welcoming. And I think my team is the best team in the world, everyone is treated equally. I think that diverse workforce also ensures that everyone is presented, everyone is heard. And the steps that were taken, in the whole company, lead into the right direction.
How do you think we should talk about discrimination?
Kwesi: Honestly, I think we can only talk about discrimination if there's an open communication. For me this is the very first step, ensuring that everyone feels comfortable, to talk about a topic. I also think it's about educating people.