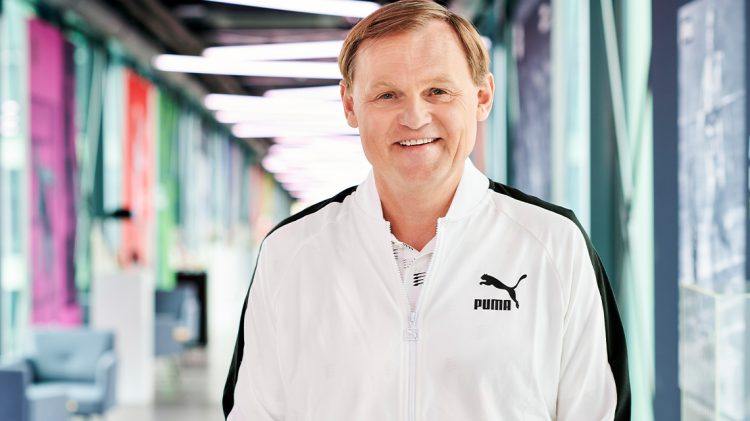 led by
one of
the best
PUMA CEO Bjørn Gulden among most popular managers in Germany 2021
June 16, 2021
PUMA CEO Bjørn Gulden among most popular managers in Germany 2021
June 16, 2021
The employees have spoken! Company rating site Glassdoor identified the most popular Managers in 2021 and PUMA CEO
Bjørn Gulden

is among them!
One of the largest job and recruiting websites worldwide, Glassdoor, has announced the most popular managers in 2021. This award is based exclusively on the voluntary and anonymous feedback from employees. Current and former employees were asked to evaluate various factors that are related with their experience from this employment. This includes the  impressions regarding the professionalism  of their managing director, but also other factors such as their leading style and how satisfied they are with them in the lead. In Germany, the platform is presenting its award for the most valued CEO by employees for the sixth time in a row. Our CEO Bjørn Gulden is in 25th place and also the only managing director of a sports brand.
Achieving this is a win fot he whole company. Bjørn's leading style is easy to approach, trustworthy and uplifting, and these values resonate with our employees. It is our culture here at PUMA to make sure that we have a good working atmosphere and unconditional support for everyone.
Unlike other awards, there is no self-nomination or application process, instead it's entirely based on the feedback our employees have voluntarily and anonymously shared on Glassdoor. To determine the winners of the awards, Glassdoor evaluates all company reviews shared by employees over the past year.