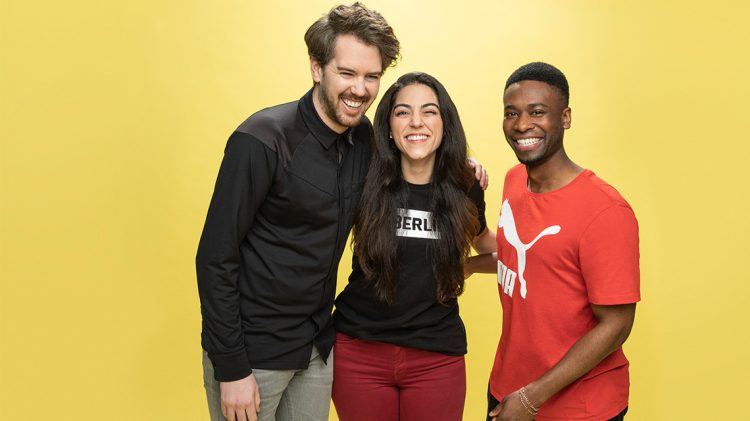 You make
US
the best!
PUMA ranks third Place in Germany at Company Rating Site Glassdoor
January 14, 2021
PUMA ranks third Place in Germany at Company Rating Site Glassdoor
January 14, 2021
The employees have spoken! Company rating site Glassdoor identified the 25 best employers in Germany in 2021 and PUMA comes in third! 
It is fantastic news to kick-off the year – We are pleased to announce that we are among the winners of the annual
Glassdoor 
Employees' Choice Awards, a list of the
Best Places to Work in 2021. For the first time we entered the Top 3 of this list and are the only sports company in the field. 
The internet platform Glassdoor is a job and career community on which PUMA also maintains a profile to present itself to potential job candidates. The ranking of the most popular employers is created every year, solely on the basis of
 evaluations of current and former employees
.
"Would you recommend PUMA to a friend?"
Unlike other awards, there is no self-nomination or application process, instead it's entirely based on the feedback our employees have voluntarily and anonymously shared on Glassdoor. To determine the winners of the awards, Glassdoor evaluates all company reviews shared by employees over the past year. This year, we are proud to be recognized as one of the "Best Places to Work" among companies with more than 1,000 employees in Germany. The most important criteria for satisfied employees according to the ranking are: a task-oriented culture, transparent leadership, career opportunities and well-being.
A huge thank you goes out to all our employees who took the time to share their perspective on what it's like to work at PUMA. We appreciate all the valuable feedback as it only helps us to improve further. It is fair to say that feedback is part of our PUMA culture.
BE TOGETHER.
Our PUMA working culture is driven by our employees and the feedback we get. All feedback is important for us and helps us to develop our working environment and continued strive to offer a workplace that supports each employee in
their development and personal career journey.