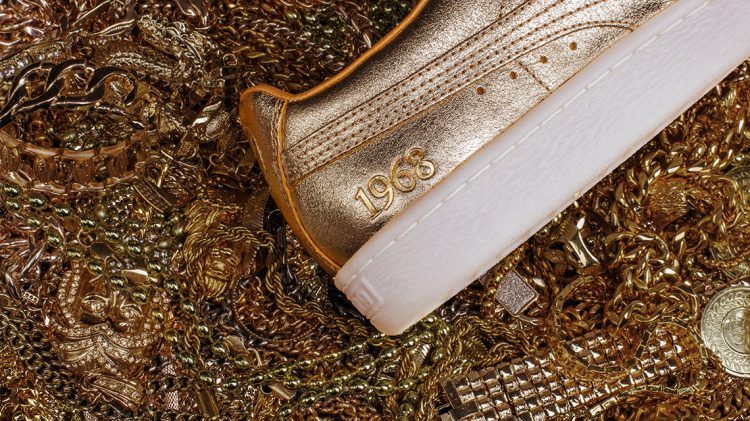 50* Shades
of Suede
PUMA celebrated the Suede's 50th anniversary with 37 unique drops
December 10, 2018
PUMA celebrated the Suede's 50th anniversary with 37 unique drops
December 10, 2018
*ok, 37, not 50. But we couldn't resist.
50 years

is an

impressive age for a shoe.

Especially, if it was and is a classic must-have for every generation over the past five decades.
No question that PUMA celebrated the 50th anniversary of the iconic Suede in style throughout the year: no less than 37 exclusive Suedes dropped over the course of the past year including joint designs with different partners from the worlds of fashion, music and culture as well as seasonal packs created by PUMA's designers.
It was at the beginning of 2016, when Adam Pieters, PUMA's Teamhead Product Line Management Sportstyle Footwear, and the sportstyle team sat down together to brainstorm about how to make the Suede's 50th birthday special.
The idea: a series of projects turning the birthday into a massive project that involved the whole business unit, from product line management and design to marketing and go-to-market.
We wanted to collaborate with people who already had a good understanding and bond with PUMA and especially the Suede. But we also wanted to include people whom we had never worked with before to bring a completely different spin to the Suede.
Looking at what happened over the past five decades and at the impact the Suede has had in music and culture, they came up with four areas they wanted to represent in the different Suede designs: music, fashion, street culture and pop culture.
From that point on, Adam and Yassine Saidi, PUMA's Senior Head of Select Sportstyle, started setting up a list with potential partners ending up with the ones we all know by now.
We had a comprehensive list in the beginning, but then we started narrowing it down to the ones that made the most sense in terms of what fits the Suede and PUMA as a brand and also to the ones we had a good feeling about when we reached out to them.
Sounds easy, but it was, and still is, a lot of work. In weekly meetings, the sportstyle team decided to launch at least four unique Suedes in every quarter to involve all four fields. Additionally, every quarter should have one highlight. 
Fashion
Highlight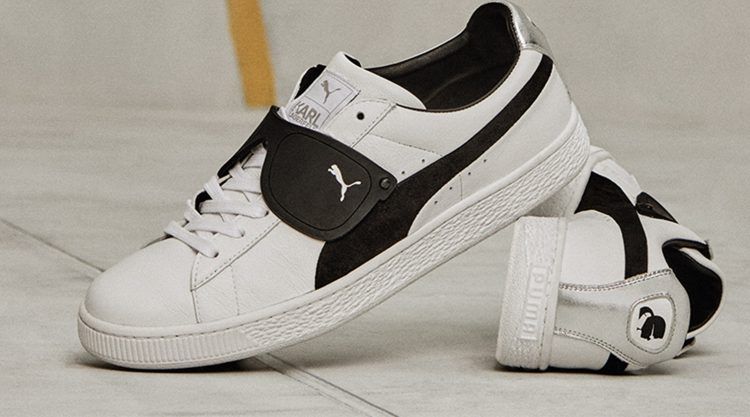 Street Culture
Highlight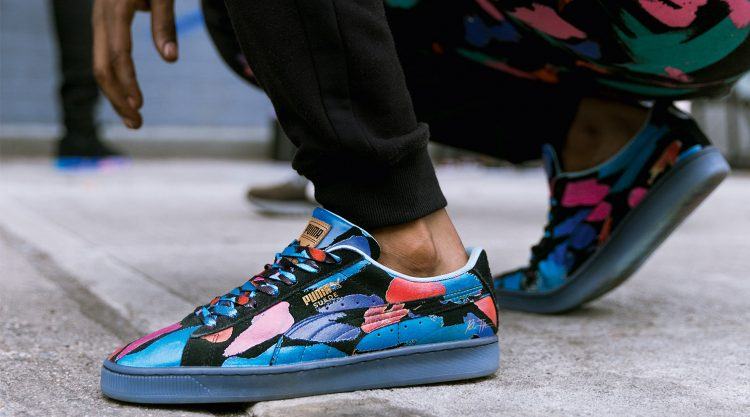 Pop Culture
Highlight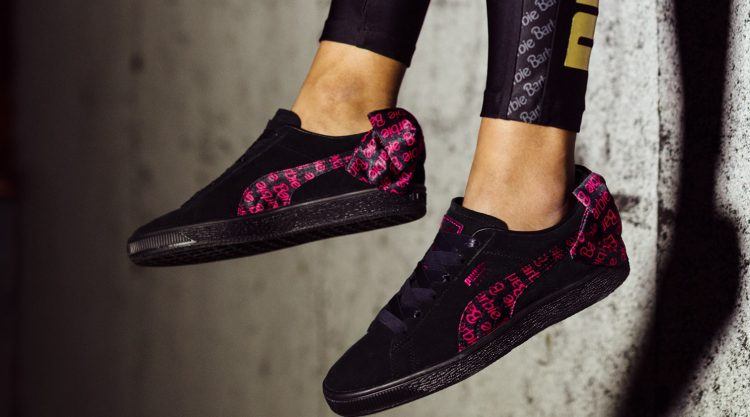 Music
Highlight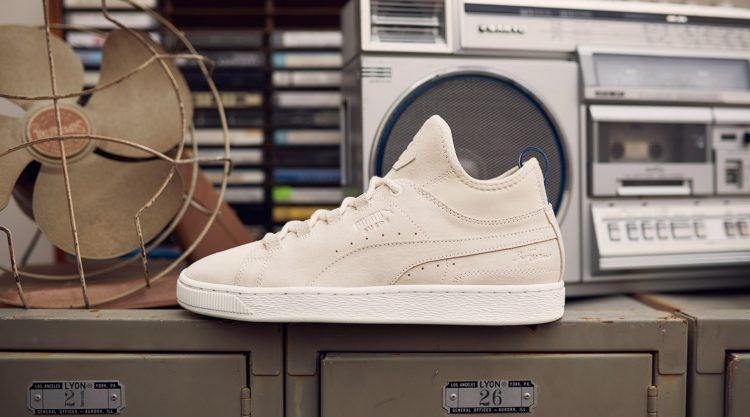 Only then they started reaching out to potential partners and set up meetings with them. The initial list contained more partners than those that eventually designed a Suede with PUMA in case someone would not hit the timeline or have an idea that would not work.
"The great thing was that everybody wanted to be part of the celebration, because it is a milestone for a company to have a shoe that is still as popular and relevant as it was on day one," Yassine explains.
Luckily, everyone was keen about it, because we would not have wanted to miss a single drop of the 37 unique Suedes!
Click through to have a look at all 37 Suede 50 drops!
Click
through!