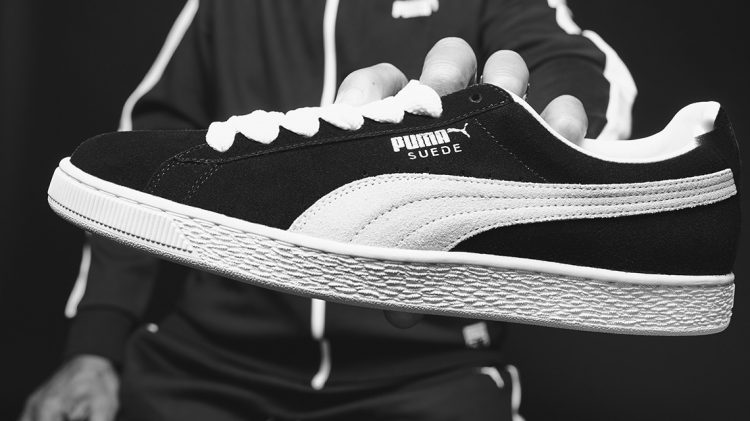 Strong,
Unassuming,
And Dark
Celebrating Tommie Smith and 50 Years of PUMA Suede
October 18, 2017
Celebrating Tommie Smith and 50 Years of PUMA Suede
October 18, 2017
It is a warm summer evening on October 16, 1968 in Mexico City.
Wearing PUMA spikes, American athlete
Tommie Smith has just broken the 200m world record

at the Summer Games. As the legendary sprinter walks to the victory stand in his black socks, he carries a single

PUMA Suede

in his left hand and raises his fist in a silent gesture that speaks volumes to the universal fight for equal human rights.
Tommie Smith is the first athlete to have run the 200m in under 20 seconds. His remarkable gold medal victory in 1968 will forever have its place in the history books of sports. His symbolic action was followed by a series of hardships for Smith, as he found himself jobless, hated by many in his own country and excluded from competing on an international level. On the height of his career, Mexico City was to be his last competition.
However, Tommie has no regrets: "I wore black gloves to represent social power or black power. I wore socks to represent poverty. I wore a black scarf around my neck to symbolise the lynching that black people experienced whilst building this country (USA). I saw what good it did to young kids and it started a global thought".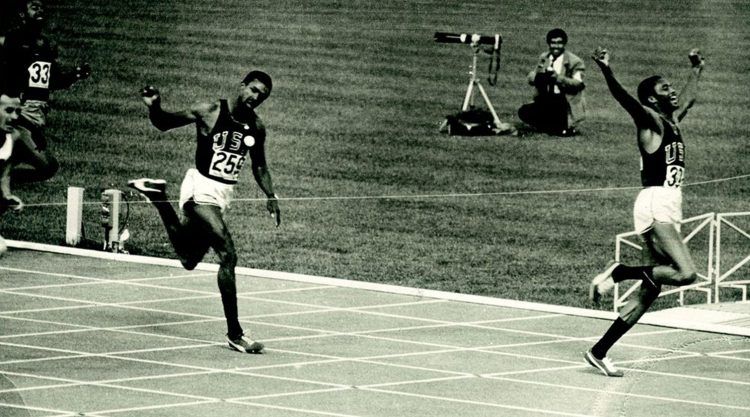 1968 was not only a memorable year for Tommie Smith, but also marks the birth of PUMA's iconic Suede sneaker. Just like Smith, the Suede was a game-changer in sport and culture. "I took my PUMA Suedes to the victory stand with me, because they reminded me of me. They were annoyingly strong, unassuming and dark", Tommie explains.
For PUMA, a lot has changed in the past 50 years. The Suede remains constant; its style is timelessly cool and anchors the brand to its roots. "The Suede simply represents what we at PUMA stand for as a brand," says Helmut Fischer, PUMA's chief archivist. "Taking a standard and making it a must-have. Being iconic."
In honour of the Suede's 50th anniversary, PUMA is releasing exclusive Suedes over the course of next year and will collaborate with legends of the music world, the streets, the fashion industry, and pop culture. The Suede 50th Anniversary drops release start November 4th and will be available in PUMA.com, PUMA stores and leading sneaker and lifestyle store worldwide.