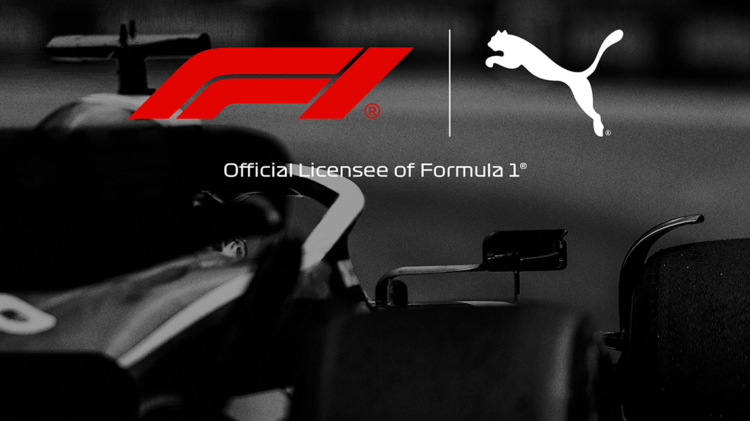 On Track with PUMA
We become official Formula 1 licensing partner and exclusive trackside retailer!
May 4, 2023
We become official Formula 1 licensing partner and exclusive trackside retailer!
May 4, 2023
We are extremely excited to welcome Formula 1 to the PUMAFam! With the new partnership, starting in 2024, we will become the official supplier at Formula 1 races, and provider of F1 branded apparel, footwear and accessories. We will also equip Formula 1 staff at track and create Formula 1 fanwear with exciting lifestyle and motorsport collections. Additionally, we will be present around the race circuits to provide fanwear of Formula 1 and all ten teams!
At PUMA, we have a long and successful history in motorsport – as we have developed fireproof overalls, race shoes and other high-performance racing gear for F1 drivers since the mid 80s as well as teamwear, fanwear and lifestyle collections for the sport's most successful teams. Today, we are the leading provider of race gear and lifestyle collections in Motorsport with partners such as Mercedes AMG Petronas F1, Scuderia Ferrari, Alfa Romeo F1 Team Stake, BMW M Motorsport and Porsche Motorsport.
"PUMA has become the most authentic and credible sports brand in motorsports and has the expertise to create the best products for the world's leading drivers and teams as well as for its fans. The influence of motorsport, and Formula 1 in particular, on sports- and streetwear culture has significantly increased in recent years. Our new partnership with Formula 1 is an exciting opportunity to further explore this blend of motorsports and lifestyle. PUMA has always sat at the intersection of sports and fashion and we feel we are in the perfect position to translate the culture of the sport into relevant streetwear collections and drive brand heat with a young, affluent, and diverse audience."
Formula 1 has seen a sharp rise in popularity in recent years, with its fan base becoming younger and more diverse. In our Mission to be Forever.Faster. we are looking forward to partnering with one of the fastest sports on earth, engaging with a more diverse fan base and bringing the inspiration of on-track gear to off-track fashion.
"As F1 continues to grow around the world, we have been reaching new fans through exciting collaborations and are seeing the sport enter areas of mainstream culture we have not seen before. PUMA has a rich history in motorsport, making them the perfect fit for F1 as we take the sport's apparel to the next level for fans on the street, drivers in the paddock, and everything else in between."
An exciting journey around the tracks awaits
Our brand stichd, a company for licensed fanwear as well as legwear, bodywear and swimwear, will exclusively operate the fan retail stores during race weekends. These shops will sell Formula 1 licensed products as well as replica teamwear, fanwear, and special edition collections from all ten teams on the Formula 1 grid and F1 legends. stichd will set up  to 65 mobile stores at more than 20 races in 19 different countries. The stores are made from durable and lightweight materials, so they can be transported efficiently from one event to the next.
"Selling fanwear at every F1 race is a fun and challenging project because the conditions at every track are different, from the hillsides of Zeltweg and Spa to the city centers of Monaco and Baku. No matter where the race is held, stichd will create a truly immersive fan experience that goes well beyond selling fanwear."
The first PUMA x Formula 1 products will be available at PUMA stores worldwide and PUMA.com, starting February 2024.