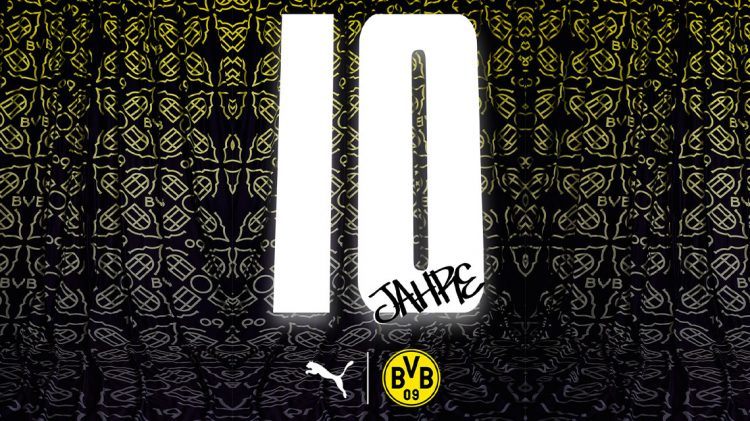 10 years
side by
side
PUMA AND BORUSSIA DORTMUND CELEBRATE 10TH ANNIVERSARY
July 21, 2022
PUMA AND BORUSSIA DORTMUND CELEBRATE 10TH ANNIVERSARY
July 21, 2022
PUMA and German top tier football club Borussia Dortmund celebrate their
10th collaboration anniversary

this year. Check out the video below, which celebrates the strong bond and friendship between the club and PUMA.
For over 65 years, PUMA has been making the most innovative products for the fastest and best athletes in the world. Football in particular has a special place in PUMA's company history. As early as 1952, Borussia Dortmund players wore the "SUPER ATOM", PUMA's first screw-in cleat shoe. Since 2012, PUMA has not only equipped individual players with shoes, but is also the official supplier of BVB. As a long-term partner of BVB, PUMA naturally also supports and promotes the BVB Evonik football academy.
A long-term partnership like the one we have with BVB is something very special for all of us at PUMA. We started ten years ago as suppliers and became true partners throughout the last decade - in good and bad times we stand side by side.
With BVB, we not only got partners on a professional level but also and foremost friends that we promote and support on every possible level. We are very proud of our bond and are looking forward to many more years together!