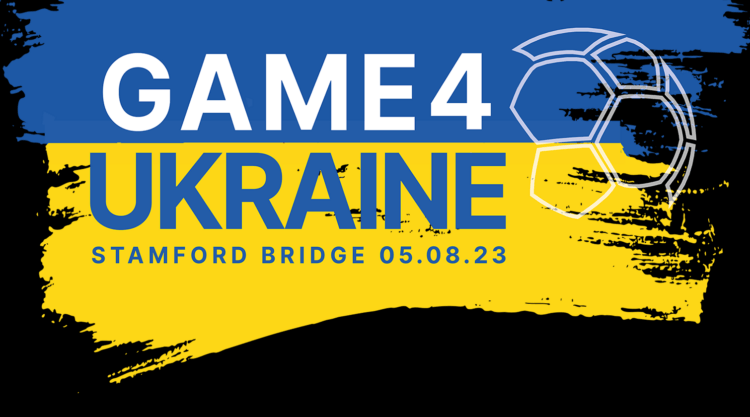 GAME 4 UKRAINE
PUMA Ambassador Unites Stars on the Football Pitch for a Worthy Cause
August 3, 2023
PUMA Ambassador Unites Stars on the Football Pitch for a Worthy Cause
August 3, 2023
Game4Ukraine, is a charity football match taking place on the 5th of August. Our PUMA Ambassador Oleksandr Zinchenko and Ukrainian legend Andriy Shevchenko lead the cause in order to rebuild the Mykhailo-Kotsiubynsky Lyceum school in Ukraine. Learn who's involved and how you can get involved in the article below!
The Match: Legends Unite!
On August 5th, we can expect nothing short of a thrilling showdown as our PUMA athlete, Oleksandr Zinchenko, faces off against the football legend Andriy Shevchenko in a charity football match. But they won't be alone: joining them will be a star-studded group of leading players and icons from the worlds of sports and entertainment.
Or as the official website claims: This match will be like your Panini sticker album coming to life!
The Cause: Rebuilding Futures
Game4Ukraine is not just a game; it's a mission to rebuild educational opportunities for Ukrainian children and a worthwhile future. The aim of the game is to support the reconstruction of the Mykhailo-KotsiubynskyLyceum school in Ukraine, which fell victim to missiles. Rebuilding this school ensures a safe learning environment for children, empowering them to pursue their dreams.
View this post on Instagram
The Game: Team Blue vs. Team Yellow
Captained by Shevchenko and Zinchenko, Team Blue and Team Yellow are going head-to-head on the pitch. It's not just football legends like Samuel Eto'o or Robert Pires who will captivate the audience with their skills; entertainers like Tom Grennan, The Pretenders, Tom Walker, and Melanie C will also be part of the event.
View this post on Instagram
PUMA's Proud Support
At PUMA, we stand shoulder-to-shoulder with our PUMAFam. We're supporting both Team Blue and Team Yellow with training shirts & shorts for their practise prior to the match, making sure they're ready to bring their A-game to Stamford Bridge, and we provide boots for the children escorting the players on the pitch. Also, the game will be played with PUMA sponsored footballs ⚽️.
How YOU can be a part of the action
People don't have to be at the stadium to make an impact. Besides the proceeds from merchandise and tickets, people can support the charity fundraiser. Prior to and during the match, everybody around the globe can make donations. Those looking to donate can choose how much they want to contribute.
The initiative to rebuild schools does not end with the Mykhailo-Kotsiubynsky Lyceum school and the Game4Ukraine match: the project will evolve to include more donation and fundraising opportunities for more schools across the country. Every penny raised will go to CommonGoal, and with the support of UNITED24, Ukraine's President Zelenskyy's initiative, will be delivered to rebuild the school.
We are proud to support a cause that goes beyond borders and jerseys.
Game4Ukraine is where passion meets purpose, and together, we'll continue to rebuild dreams and inspire hope through our REFORM program.