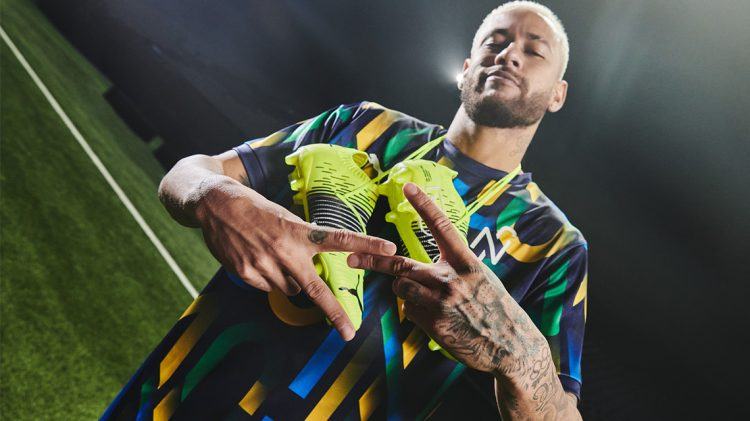 PUMA'S SALES
AND PROFIT
GROW IN Q4 2020
PUMA achieves Sales and Profitability growth in Q4 despite COVID-19 related lockdown measures
February 24, 2021
PUMA achieves Sales and Profitability growth in Q4 despite COVID-19 related lockdown measures
February 24, 2021
PUMA achieved
sales and profitability growth in the fourth quarter

despite the lockdown measures related to the COVID-19 pandemic. In the final three months of the year, our

sales increased by 9.1 % compared to the same period last year

–

if adjusted for currency changes

–

to 1,520 million euros.
I am very happy that we managed to end a very difficult 2020 with – considering the circumstances - a good fourth quarter. This, together with our strong performance in the third quarter, where our sales grew 13%, underlines the strength of both PUMA and the whole sports industry, and makes me look positively to the future.
This growth was led by a strong sales increase in Asia/Pacific, driven by Greater China. The positive development was also supported by EMEA, despite COVID-19-related lockdown measures in Europe as of November. In addition, the Americas showed a good performance with growth across North and Latin America. All product divisions contributed to this growth. If adjusted for currencies, Apparel was up +15.7%, Accessories was up +7.3% and Footwear was up +3.8%.
PUMA's operating result (EBIT) in the fourth quarter increased by 14.6% to 63.3 million euros due to sales growth combined with a higher gross profit margin.
2020 was definitely the most difficult year I have ever experienced. The COVID-19 pandemic put us in situations we have never seen before. We feel we have maneuvered through this crisis as well as we could by solving problems day by day without hindering the mid-term momentum of PUMA. This was possible because of a fantastic effort by our employees, great support from our retail partners and an unbelievably strong cooperation with all our suppliers.
In mid-February 2021, approximately 50% of the retail stores selling our products in Europe were still closed due to various lockdown measures. Also in multiple other markets the retail stores remain closed or are operating with significant restrictions. By consequence, a part of our business in 2021 will be once again negatively impacted by the COVID-19 pandemic despite a strong orderbook and high demand from our retail partners and consumers.
Given that vaccination campaigns are already under way in almost all parts of the world, we remain confident especially for the second half of 2021.