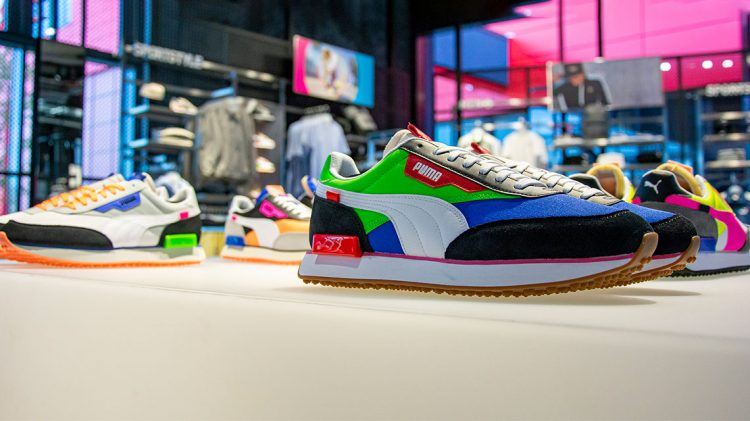 PUMA sales
almost flat
in first quarter
PUMA reports first quarter results
May 7, 2020
PUMA reports first quarter results
May 7, 2020
The first quarter was difficult for PUMA, as we faced the consequences of the corona virus outbreak, first in Asia, then elsewhere. Nevertheless, we managed to keep the revenue decline to a low level in the January-March period, though our operating profit was halved compared to the same period last year.
The year started with a very positive order book for 2020, with strong and balanced growth in all regions. Then the Chinese market shut down in the last week of January, as the virus hit the country. Our business in China, except for our online sales, basically disappeared. As China finally started to recover, the virus had spread across the globe and 80% of our retail stores, both our own and those of our partners, were closed.
Even though more and more markets are slowly starting to open again, the second quarter will be even worse financially, as PUMA is currently achieving only about 50% of its normal revenue.
To survive the crisis, PUMA is working hard to reduce the financial impact. We focus on e-commerce and those countries that are opening up again. We are working closely with our manufacturing partners, retailers, landlords, financial institutions, as well as authorities, investors, and customers to make the best out of a difficult situation.
"PUMA's mantra is to manage the crisis short term, without hindering the mid term momentum. 2020 is and will continue to be a difficult year, where the goal for PUMA is to survive, recover and then emerge stronger with growth again."
As the long-term outlook of our industry is still positive, we believe that we are still in a position to continue on our growth path once this crisis has come to an end.