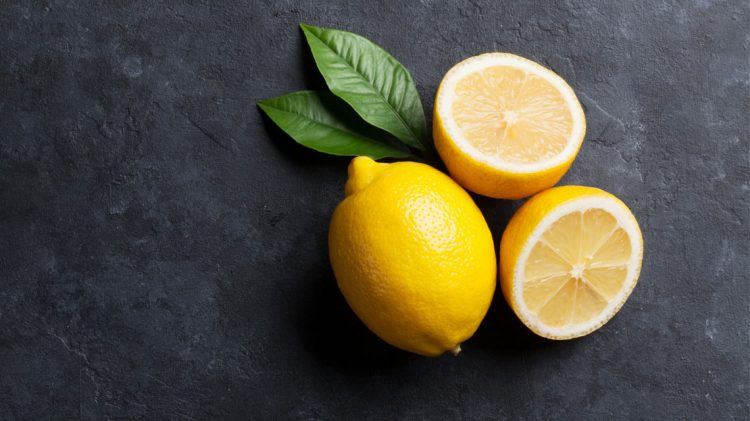 Lemon
Love
4 reasons to taste the sour
June 28, 2017
4 reasons to taste the sour
June 28, 2017
You know how the saying goes: "If life gives you lemons… you make lemon water and drink as much of it as you can." It's pretty simple: you take regular drinking water
and add fresh lemon juice.

There has been

a lot of hype around lemon water

and while you shouldn't believe everything you read, there are still good reasons to enjoy it.
1. Boosts immune system
Lemons are an excellent source of vitamin C. Vitamin C doesn't only help you stay clear of colds and the flu but it also contains cancer-fighting antioxidants and benefits your overall health. Vitamin C might also keep your stress levels at bay: high levels of vitamin C have been proven helpful in our body's response to stressful situations. Start your day with a big glass of lemon water to fight off frequent illness and kick-start your immune system.
2. Relieves a sore throat
As mentioned before, the vitamin C in lemons and its antioxidant and antiseptic properties can help fight off infections. Also, the citric acid in lemons can break up mucus in the throat and lubricate it. There are different ways to soothe a sore throat with the help of lemon juice. The classic: hot lemon with honey (just add the juice of half a lemon and 2 teaspoons of honey to hot water for one serving). You can also add fresh lemon juice to your regular herbal teas. Studies have shown that adding lemon juice to your green tea actually maximises its antioxidant effects. If the pain doesn't subside, make sure to see a doctor.
3. Helps control weight
Disclaimer: lemon water is not a miracle weight loss drink. But (!), drinking plenty of water naturally boosts your metabolism and it is no secret that we often mistake thirst for hunger. Beyond that, adding lemon to your H2O can encourage you to drink more on a daily basis and you also add some dietary fibre to your water to help you stay full longer. Especially people who struggle with drinking enough can benefit from stepping their water game up by adding lemon, cucumber, mint or ginger.
4. Cures hangover
Lemon water can surely help minimise your suffering. Why? Well, consuming (large amounts of) alcohol is hard on the liver, our body's primary detox centre. A healthy liver naturally detoxifies the body but certain foods, like lemons, can help stimulate liver function and therefore help our body get rid of toxins. Also, the high levels of vitamin C and healthy levels of minerals such as iron, potassium or calcium combat the nutrient deficiency you suffer after a night of drinking.