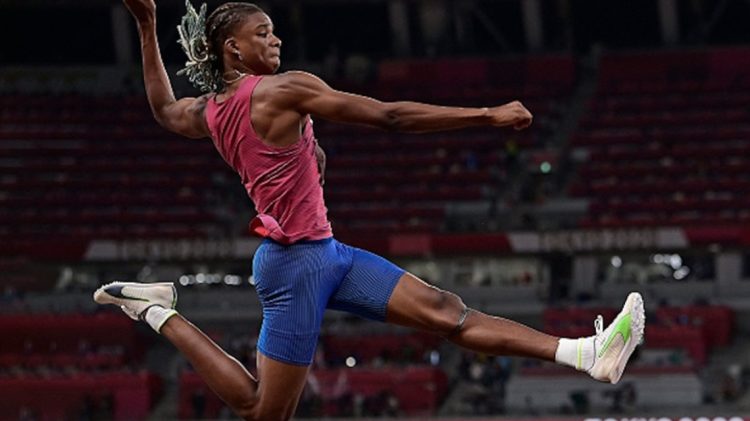 Top male collegiate
track athlete
in 2021
JUVAUGHN HARRISON WINS BOWERMAN AWARD FOR BEST COLLEGIATE TRACK ATHLETE
December 20, 2021
JUVAUGHN HARRISON WINS BOWERMAN AWARD FOR BEST COLLEGIATE TRACK ATHLETE
December 20, 2021
PUMA Athlete JuVaughn Harrison, a rising star in the long jump and high jump, 
has won The Bowerman Award,

 which recognises the top male collegiate athlete for 2021. P

resented by the U.S. Track & Field and Cross Country Coaches Association, this award honors athletes for their accomplishments during the indoor and outdoor seasons.
On March 12, 2021, Harrison created the best single-day high jump and long jump doubles performance ever at the NCAA Indoor Championships in Fayetteville, Arkansas. He set his personal best in both events-2.36 meters and 8.47 meters, just two hours apart. Harrison is also the first American man to perform Long and High Jump at the Olympic Games this summer since Jim Thorpe in 1912. In his first ever Olympics appearance, 22-year-old Harrison finished seventh in the high jump and fifth in the long jump. In July 2021, JuVaughn joined fellow LSU alumnI Mondo Duplantis in the PUMA family of world-class athletes and brand ambassadors.