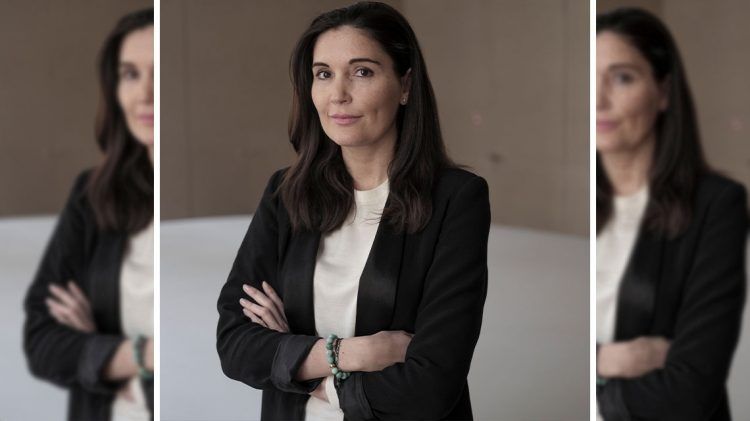 "PUMA has
impressed me
many times"
Interview with Héloïse Temple-Boyer, PUMA's new Chair of the Supervisory Board
May 11, 2022
Interview with Héloïse Temple-Boyer, PUMA's new Chair of the Supervisory Board
May 11, 2022
Today we announced an important change to our Supervisory Board. Héloïse Temple-Boyer, who has been a member of PUMA's Supervisory Board since 2019, has been elected as the new chair. With today's announcement, PUMA becomes the fourth company on Germany's DAX-40 Index of leading companies that has a female Supervisory Board chair. We caught up with Héloïse, to talk about her new role, female leadership and her favourite PUMA products.
Could you explain how you see your role as the Chair of the Supervisory Board?
First of all, I am very honored and grateful to have been considered and elected by my fellow board members as the new Chair of the Supervisory Board. I'm also particularly proud to follow Jean-François in this path. He has set the bar high!
As the new Chair of the Supervisory Board, I will support PUMA in any possible way. As always, but particularly in today's more uncertain world, the company and its amazing management team can rely on Artemis support going forward.
I consider that my role is also to always ensure a constructive and open dialogue between my fellow board members – who are all very talented and fully dedicated to their task and a pleasure to work with – and the management team.
Lastly, I hope that my exposure, as Deputy CEO of Artemis, to many different businesses and sectors, in various geographies, will also be useful to PUMA by bringing another perspective to the analysis of certain issues.
You have been with PUMA since 2019. Is there anything that surprised you about the company since then?
Since 2019, I have had many pleasant surprises regarding PUMA and found myself impressed many times by its ability to innovate and to deliver always more ambitious goals.
But I must say that what surprised me the most over the last years is the incredible ability that PUMA employees showed during the Covid crisis to stick together and stay calm and focused while the world was falling apart. I could feel such a level of unity and collective strength, such a level of engagement from you all that it struck me and moved me as well, on a more personal note.
What is your favorite PUMA product?
As an occasional runner, I fell in love with the Deviate Nitro running shoe for its embedded technology, unbelievable lightness and esthetics. Can any shoes be more performan and comfortable at the same time? I honestly don't think so!
As a mother, I am a big fan of several of PUMA's Kids collections, notably the Fruit collection (my daughter has it all!) and the Minecraft capsule. I strongly believe that there is still a huge potential for PUMA in this area because the brand, with its very graphic logo, innovative products and the strong ethical values it conveys, has a lot to say to the younger generations.
We already once spoke about female leadership at a previous occasion, but there are only 4 women who work as Supervisory Board chairs in the Dax40. What needs to happen to change that?
PUMA management is strongly engaged in supporting women in their personal and professional development. We are definitely on the right path here.
More generally speaking, I'm confident that things will quickly improve for women from now on because society overall has realized – at last! – that (i) the previous situation was unfair towards women and, even more importantly, that (ii) it was stupid to deprive itself from the energy and talent of half of humankind! Women have so much to bring to the table…they have to find their path and believe in themselves, the rest will now follow. And new generations are "native feminists" : They view equality of rights and opportunities as a given. Nothing could make me happier.
With your new appointment, you'll have another big task to take care of, in addition to your role at Artemis. How do you find time to relax?
When I need to relax, I fence. It has always worked for me, it's a great sport to help focus and give you a bit of self-confidence! That's my own peculiar way to relax.
I also love to spend time with my 7-year-old daughter. I cannot say that it is particularly restful, that's for sure. But it definitely helps me forget about all the concerns of our daily lives.
Is there anything else that our PUMAs should know about you?
I humbly ask all PUMAs out there to continue doing what they do best: innovate, be collectively strong and individually engaged and always apply the highest possible ethical standards. You inspire me in so many ways!