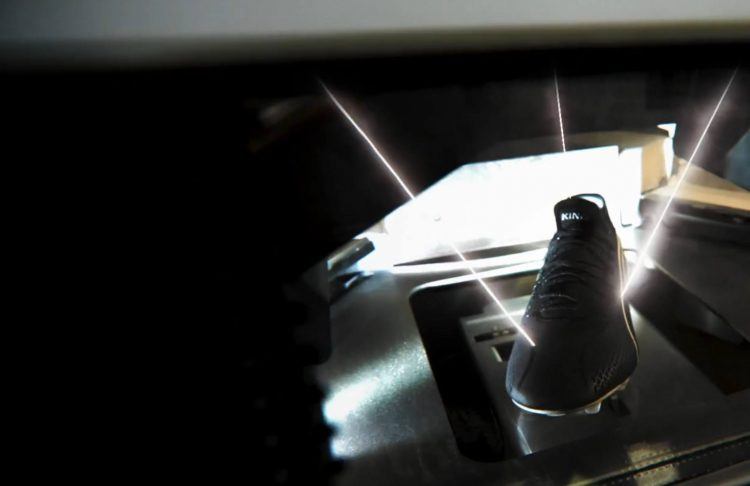 Innovation Fridays:
Redefining Ball Control
with Lazertouch
Understanding the technology behind the new PUMA King Platinum Lazertouch
March 27, 2020
Understanding the technology behind the new PUMA King Platinum Lazertouch
March 27, 2020
There's an exciting new boot which may just change the way we play football. The new
PUMA King Platinum Lazertouch

is out, and the PUMA-patented technology behind it is turning heads on the football pitch. Here's why…
This industry-first Lazertouch technology enhances the control properties of K-leather. And PUMA KING Platinum Lazertouch is the first boot made with this technique. According to players who tested the boot, the PUMA King Platinum with Lazertouch offers new levels of touch and feel on the ball. And that's big news for footballers across the globe.
The PUMA KING is synonymous with craftmanship and premium materials, for ultimate ball control. The performance enhancing Lazertouch technology applied to key strike zones elevates the touch of every on-pitch maestro to a whole new level. This is just the first application of Lazertouch in our football footwear, and we are exploring further opportunities across our range of boot silos.
The patented new Lazertouch technology is exclusive to PUMA and allows for a variety of specially crafted textures and graphics to be embossed onto the upper material of the boot. The technology, developed in Germany, uses lasers to engrave detailed performance-augmented patterns and textures to a mold, before it is fused together with the K-leather, enhancing the material's existing control properties. And the super-soft, premium K-leather boot upper is boosted with 3-D 'touch' texture for added control. The locked-in fit is refined with a knitted tongue and the slim silhouette combined with the super lightweight 'RAPIDSPRINT' outsole, making it the fastest and lightest PUMA KING ever.
The PUMA KING Platinum Lazertouch is available in PUMA White and in PUMA Black. And we love having some great new products to get excited about. Get your pair online today.