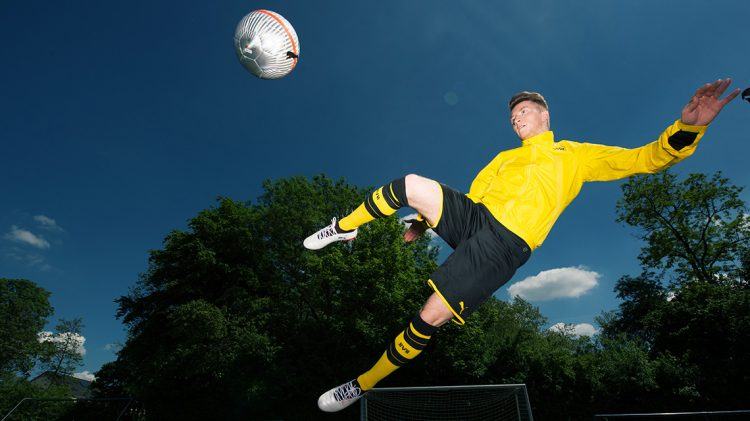 Can you Kick it?
How Training Has Adapted To Modern Football
November 30, 2017
How Training Has Adapted To Modern Football
November 30, 2017
It's the
world's favourite game

and probably one of the most demanding of all sports: Football.
Periods of jogging, intense sprints, dynamic jumping motions and quick turns on the spot – whatever the movement, you'll be sure to find it during a game of football.
But how does this affect
modern football training

?
Antoine
Griezmann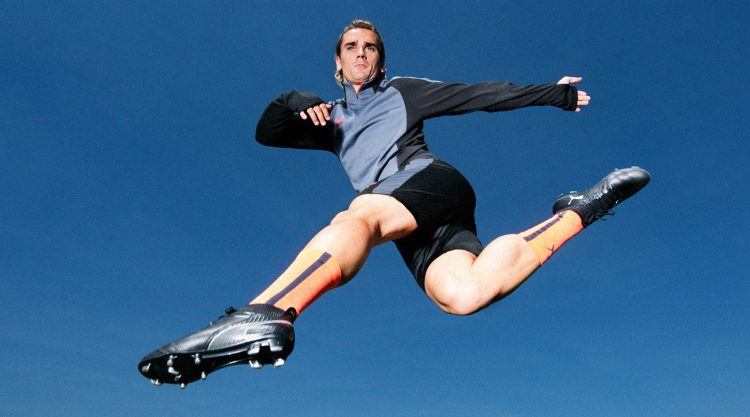 Today's football has experienced a paradigm shift. It has become a faster, more intense and more athletic game. Few sports are played on as large a playing field, lasting as long and without regular rest periods. No matter what level football is played at, training and conditioning are now essential for top performances on the pitch.
During matches, football players cover a distance 8-12 kilometres on average according to Sports-Fitness-Advisor.com. The variation on movement is astounding. A ninety-minute football fixture approximately consists of 24% walking, 36% jogging, 20% coursing, 11% sprinting, 7% moving backwards and 2% moving whilst in possession of the ball, the platform reports.
For players, endurance is key. That's where footballers are real elite performers, playing at an average intensity close to the so-called lactate threshold – at approximately 80-90% maximum heart rate. That's why endurance training is absolutely vital, because the greater a player's aerobic capacity, the more ground he can cover during a typical game.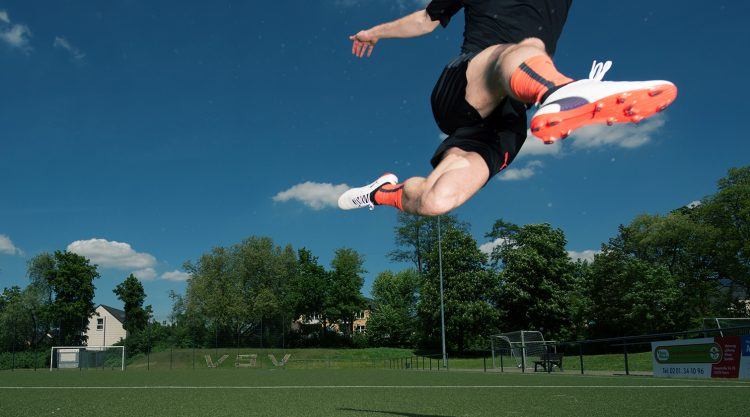 Simultaneously, higher aerobic capacity positively influences the anaerobic potential of a player, meaning that the number of sprints completed in a game is also higher the greater the aerobic capacity. This can be seen in modern training research results. By improving the highest rate of oxygen consumption attainable during maximal or exhaustive exercise (short: VO2max) of youth players by 11% over an eight-week-period, a 20% increase in total distance covered during competitive match play was manifested, along with a 23% increase in involvements with the ball and a 100% increase in the number of sprints performed by each player.
However, it's not done with that. Football has evolved into a more physical and robust sport, where strength plays a major role, knows Sports-Fitness-Advisor.com. Here is where modern strength conditioning ties in. If you're thinking about the typical "3 sets of 10 repetitions" gym rule now, forget it, because that won't do the job. Football players require a balance of explosive power and muscular endurance. Some players may benefit from increasing their lean mass, which can help them in one-on-one duels for the ball, but even they should focus on converting much of their strength into football-specific power or correcting muscle imbalances to prevent typical football injuries.
Find out more about football specific training methods on https://www.sport-fitness-advisor.com/
Article Credit: Sport-Fitness-Advisor.com