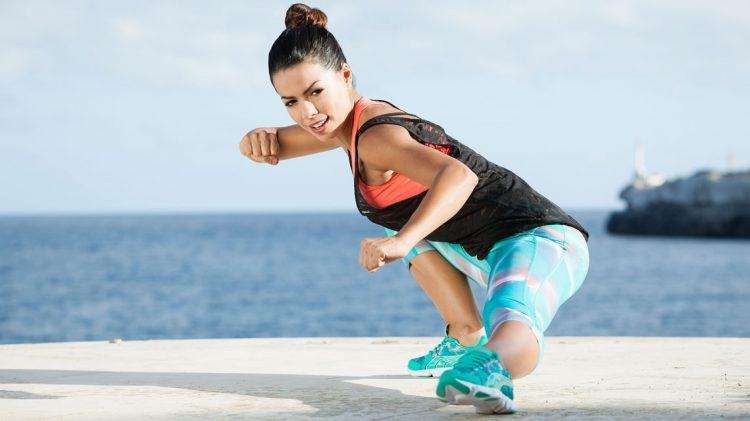 Couch
Potato
No More
Motivation tips for your workout
September 15, 2014
Motivation tips for your workout
September 15, 2014
Can't be bothered? Lousy weather? No time?
Now you won't have any excuses anymore for not doing your run or sweating in the gym. We have got the perfect tips for you how to get off your butt.
Promised. You will be packing your sports bag in no time.
1. Take your gym bag to work
With your bag packed when you leave the office, the way to the gym is much easier.
A simple trick to avoid skipping your gym class: take your workout clothes to the office, if you plan to exercise after work. Avoid going home first, making yourself comfortable on the couch (even for a little while) or having a snack – pulling yourself up again will be all the harder. If you don't want to leave anything to fate, put on your sweats and sports shoes before you leave work. The shame of going straight home in your full workout gear will not be your's!
2. Apply the rule of ten-second willpower.
Apply the rule of ten-second willpower
A fact: once you have started working out, you most probably will not stop exercising until you have finished your session for the day. That means that all you have to do is concentrate on the beginning of your workout and put all your focus on it for a few of seconds.
Use your willpower to change into your sportswear and get in your car. Once you are on the way to the gym, you will not turn around, and you will stick to your exercise plans.
3. Get support from a personal trainer
Personal trainers won't do the work-out for you, but they can ensure that you do it right and consistently.
Personal trainers are a good investment, especially for beginners, who are uncertain about whether they are exercising correctly. Besides being great motivators, personal trainers help us draw up realistic training and nutrition plans. When it comes to working out and losing weight, many good resolutions fail, because we expect too much of ourselves in the beginning, exercise incorrectly or do not know which workout is the right one for us. Having guidance can help us get going.
4. Look for the right exercise for you
The best answer to the question, "Why do you work out?" is because you enjoy it so much! Sounds good, doesn't it? So get out there and do it. 
Why did you skip your violin lessons and hate ballet class as a child? Maybe you would have preferred taking up piano lessons or despised the pink tutu. The outcome: your violin and tutu ended up stored away in a box. For many of us, the situation has not really changed with time, the only exception today being that the pressure comes from within ourselves. Why force ourselves to go jogging, if we actually hate it? Only because it feels like everyone else is into running? Nonsense! Maybe you are much more motivated to swim, skate, ride your bike or join an aerobics class. Finding the suitable workout can take some time, but it is worth it. First, you need to figure out if you want to exercise indoors or outdoors, alone or in a group, if you want action or prefer calm. Still no idea? How about a few trial runs at the gym? Most of them have varied programs. Stay curious and be willing to experiment. Once you have found your type of workout, you no longer need a reason to make yourself get out there and do it.
5. Think of the good feeling afterwards
You've done it! No matter how hard, sweaty and exhausting your workout was, nothing can replace the feeling afterwards.
If we go jogging despite the rain or drag ourselves out of bed and to Pilates class on Sunday mornings, we feel twice as good afterwards. It's not only knowing that we have done something for ourselves and our bodies, but the thought of having conquered our inner couch potato that makes us happy. Remember this feeling next time you suffer from acute lack of motivation. One more thing: torturing ourselves on the cross trainer for an hour beats the discontent with ourselves for having spent our free time in front of the TV.
Motivate
yourself!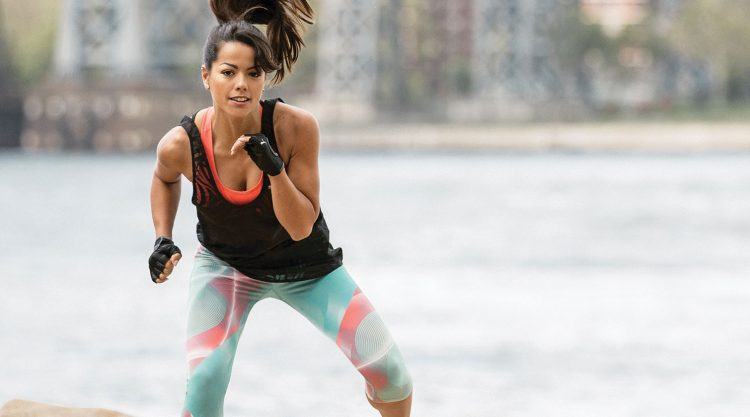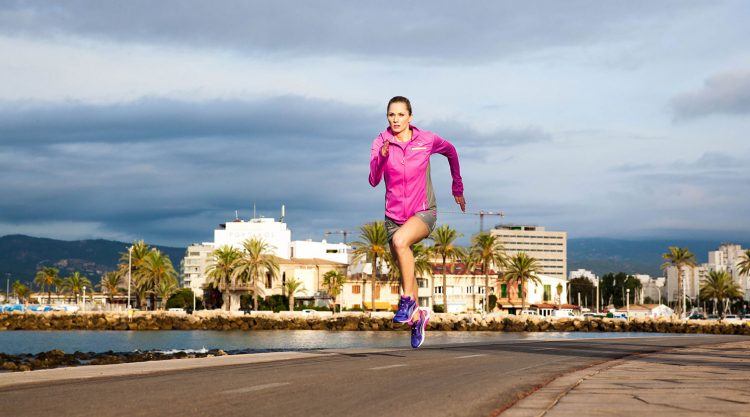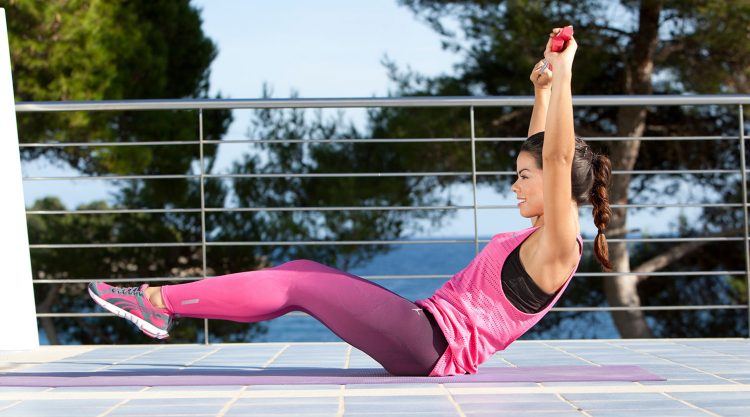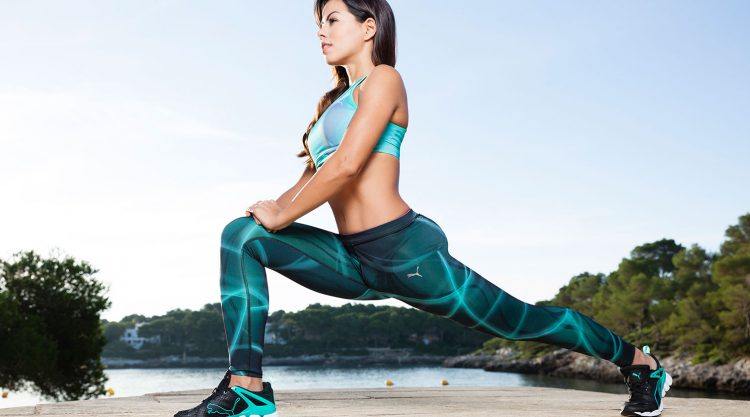 6. Beat your inner couch potato
We all have that voice in our head that tries to discourage us from exercising. Learning to beat our inner couch potato will make it much easier to keep to a workout routine.
Paying close attention to our thoughts can help us overcome our inner couch potato. Before working out, we all know thoughts like, "Oh, man, I really can't be bothered to go jogging today. I'd rather stay home and watch TV. I'll go next week." Learn to set a mental stop for yourself and bring your thoughts to a conscious level. When these thoughts come up, say "stop" aloud. This will interrupt your train of thought, so you can focus on something else.
Next time your mind wants to lure you into staying on the couch to watch TV and putting the workout off to next week, say, "Hey, STOP. I used this excuse last time and was really disappointed with myself."
Ask yourself what you really want and bring your true goals before your eyes. This helps you focus on what is essential. You will stop finding excuses and strengthen your willpower by making a conscious decision regarding your dreams. This is the position you need in order to take action.
Deal with your thoughts deliberately directly before working out. With time you will learn to ignore this seductive inner voice.
7. Keep your goals in sight
Set concrete goals and remind yourself constantly of your exercise dates.
Many weight-loss projects fail for lack of clear goals. Be specific when it comes to your plans. Rather than say, "I want to lose weight" tell yourself, "I want to drop eight kilos in two months" or "I will wear my favorite dress at my friend's wedding." The more precise your plans, the better. Another great motivator: find a photo of you from (lean) days gone by that you really like, stick it on your fridge and see it as the additional hurdle to get to that chocolate cake behind the door. Plaster your home with notes that remind you to exercise or post a list of the gym classes where you can see it every day. A fact: stumbling over constant reminders that have to do with sports will make it very hard not to work out.
8. Share your plans
Discuss your workout goals with people who have similar plans or have already achieved them.
Your colleague just told you about her preparations for a half marathon? Your friend is trying out a new yoga studio? Very good, listen to what they have to say! Talking with others about our experiences with exercising can encourage us to try something new or intensify our sports activities.
9. Document your progress
Dear diary … No, seriously: every evening note down what you did, achieved, overcame or succeeded in that day in terms of sports and /or nutrition – both the good and the not so good parts.
Writing down how and for how long we exercised each day helps us keep an eye on our progress for an extended period of time and is a great source of motivation. Why? In the act of writing we realize all the things we have accomplished. That makes us proud and drives us to be better!
10. Treat yourself to the latest PUMA outfit
Throw out those baggy sweat-pants and faded shirts! As of today, exercise only in cool PUMA sportswear that makes you feel good all over.
Biceps curls in front of that giant gym mirror are no fun unless you look good. For your next exercise session, pick a new PUMA outfit that is functional and looks really good on you. You will see: the gym will be much more fun and you will be motivated to go more often. The reason is simple: when we buy a cute sweater or cool shoes we want to wear them immediately, right? Sportswear is no exception. Where do we wear it? At the gym, of course!