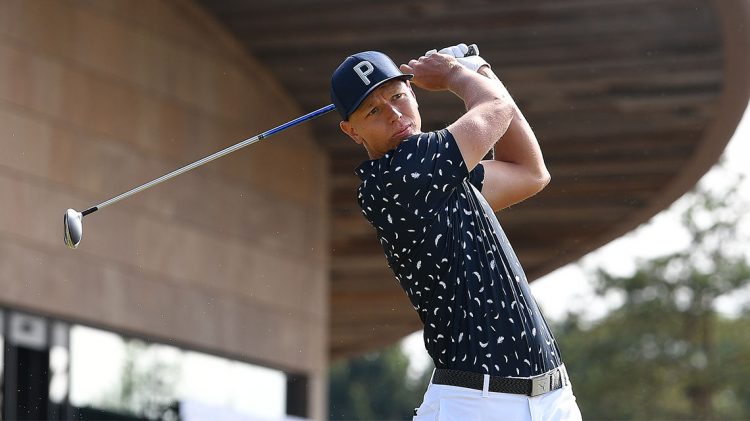 Welcome
Matti
Golfer Matti Schmid joins PUMA Family
October 5, 2021
Golfer Matti Schmid joins PUMA Family
October 5, 2021
He's widely considered to be one of the up and coming talents on the international golf scene and now German player Matti Schmid has become a member of the PUMA Family.
In July, Schmid made headlines at the Open at Royal St George's, when he set the best score ever achieved by an amateur player at that event. Throughout his amateur career, he showed some impressive performances, winning the European Championships in 2019 and 2020. He was one of the leading players of his college golf team at the University of Louisville, winning the Old Town Club Collegiate Invitational.
We are delighted that Matti is now officially part of the PUMA family. He is a great talent with a down-to-earth mentality and truly a home-grown athlete from Bavaria. We look forward to supporting Matti on his successful journey ahead
Schmid will be part of the PUMA Golf TOUR Team, which includes established stars such as Rickie Fowler, Bryson DeChambeau and Lexi Thompson. At just 23-years of age, he is part of a new generation of players turning professional golfers. He will be wearing PUMA's PROADAPT DELTA golf shoe, which offers superior comfort and stability.
I grew up in Germany and have always been a PUMA fan. As a member of the golf club Herzogenaurach, the road to PUMA's HQ wasn't long. I was introduced to the people there and the cool and innovative products they make. I am totally convinced, they will help me to achieve my best. It is an absolute honour for me to be a part of the PUMA family and I'm looking forward to the future.