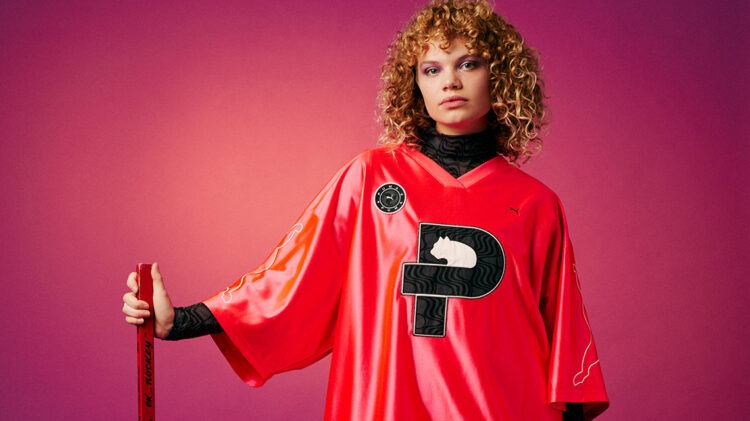 Get the Look
Get the Look:
PUMA x Winter Rink
Ice Ice Baby
September 20, 2023
Ice Ice Baby
September 20, 2023
Inspired by the high-speed world of ice hockey, PUMA's latest launch Winter Rink fuses dynamic colours and vivid patterns, splaying them across energized items with exaggerated proportions. Taking cues from Y2K trends, all-in-all it's a frosty, fun and well, cool, conceptual collection.
The Shoes
The standout star for the shoes is the limited-edition Winter Rink Slipstream. Designed back in 1987 as a statement-making basketball sneaker, here we see the Slipstream pivot on its heel, returning with a new form influenced by Y2K references and ice hockey culture. Done up in a softly muted colour scheme that combines an icey greyish-blue with streaks of salmon across the Formstrip, it's an everyday shoe with unexpected elements that keep you on your toes.
The whole Outfit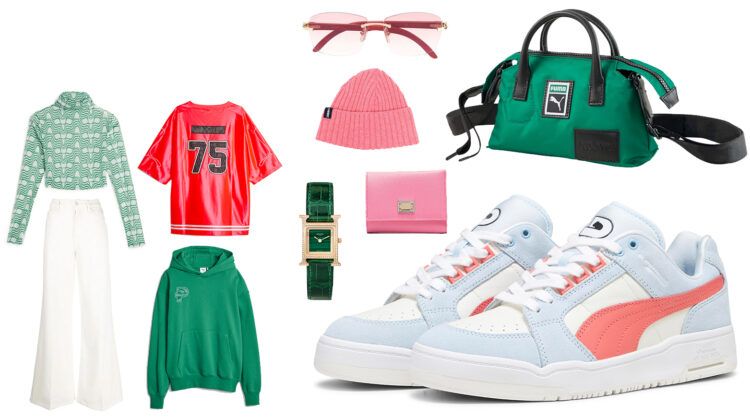 The Outfit
The line is inspired by the frozen flow of the hockey rink yet somehow dropped fresh streetwear pieces that are hot to trot, emblazoned with bold graphics, team-style logos, allover prints, and conceptual cuts. Starting, today's look with the MVP (and focal point of the collection) we have the striking salmon hockey jersey front and center, screaming 'I Love Sports' in cool girl chic. Peeking out below is the cheeky long-sleeve t-shirt, cropped and meshed, featuring a nostalgic roll-neck and abstract pattern.
The collection also showcases some 70s style cuts (flared leggings, pencil skirts and roll necks) so staying in this vein, a pair of crisp white tailored trousers with a nostalgic silhouette delivers a brightness and icy freshness to the rest of the more dynamic colours on top. Finish off by popping on an ultra-cozy essential ─ the hooded sweatshirt from the series, oversized and excellent with specially designed badges embellishing the chest and matching shades to the longsleeve for a cohesive feel.
The Accessories
Add some simple sass on top to maintain the low-key sportstyle theme. A perfectly practical PUMA Grip Bag remixes sport and street effortlessly ─ and stores all your necessities, for rink or street, in style. A gorgeous malachite and rose-gold watch lends a very subtle hint of luxe to the otherwise more laidback outfit. Rose-tinted sunglasses with gold hardware play with the shades of salmon and elements of gold in the rest of the look, while a wool beanie is a no-brainer to top it off.
High energy, peak performance and just really chill, the latest drop by PUMA WINTER RINK scores goal after goal.

Inspired by the world of ice hockey, the line serves bold prints, dynamic shading and unexpected silhouettes that make for fresh additions to any wardrobe.