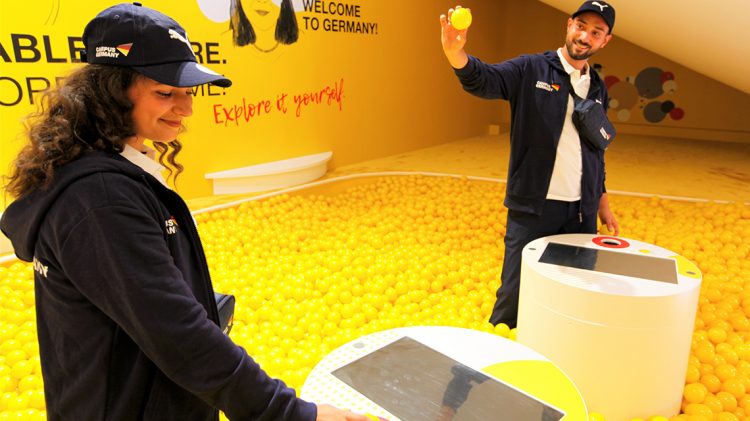 EXPO
2020
PUMA partners with German Pavilion at EXPO 2020 in Dubai
October 12, 2021
PUMA partners with German Pavilion at EXPO 2020 in Dubai
October 12, 2021
PUMA and the
German Pavilion Expo 2020 Dubai Consortium

have joined forces for one of the biggest events of the year. PUMA´s German origin and forward-looking approach make for a harmonious match with

CAMPUS GERMANY

, meeting together to offer examples of

sustainably-themed

German innovation and solutions. As the name suggests, the consumer journey through the Pavilion echos a student campus experience and PUMA's role as a partner of the German Pavilion Consortium will add to this experience by

providing the uniforms

to the dynamic, on ground team of hosts and hostesses to achieve a united front to visitors at Expo 2020.
Expo 2020 brings guests from all over the world to its array of pavilions representing several nations and PUMA has come on board to compliment the unique experience of CAMPUS GERMANY.
As an instrumental part of Expo 2020's Sustainability District, CAMPUS GERMANY has as its goal to entertain its guests with a hands-on and digital experience showcasing new technologies in the field. PUMA, in turn, holds sustainability as one of its key focuses. By 2025, nine out of ten PUMA products will be made of more sustainable materials.
CAMPUS GERMANY
holds sustainability as one of its key focuses
CAMPUS GERMANY
hands-on and digital experience showcasing new technologies