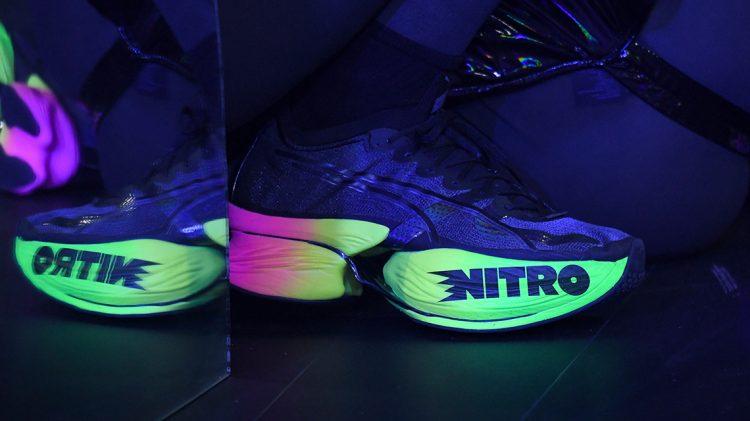 From the
metaverse
to real life
PUMA unveils physical FASTROID and NFRNO sneaker during New York Fashion show
September 20, 2022
PUMA unveils physical FASTROID and NFRNO sneaker during New York Fashion show
September 20, 2022
A week ago, on September 13, we presented our immersive runway show during New York Fashion Week FUTROGRADE. Here we showcased our brand's past, present and future by merging the physical with the digital. We did the latter by creating a parallel Metaverse fashion show experience called Black Station. This included exclusive NFTs with limited edition physical sneakers that could be redeemed. And here they are now – check out our new Nitro Fastroid and Nitro NFRNO sneakers! 
🤩
As a blank and ever-evolving 3D canvas, Black Station is a dynamic destination to visit, connecting our consumers with various web3 activations emerging over the course of the next year and beyond. Make sure to check it out!
Everyone who minted a PUMA Nitropass can access physical sneakers after they burned their product-claimed NFT. Here they are!
PUMA Hoops athlete Skylar Diggins Smith and footballer Neymar Jr. were 3D scanned prior to the PUMA NY fashion show and appeared digitally on LED screens flanking the runway. You can rewatch it here.
Skylar wears the Nitro Fastroid.
Our first NFT project consists of 4,000 NFTs split into two, for the NFRNO and FASTROID. Both designs were developed with the metaverse in mind. Designed first in 3D and tested in augmented reality before physical samples were ever created. The physical products are our first-of-their-kind experiment with new materials, technology, and design. Aren't they stunning?
The Nitro NFRNO
Neymar Jr.´s 3D avatar wears the Nitro NFRNO.
View this post on Instagram